Because cacti and succulents are high light tolerant and easy to care for…
… they are extremely popular as houseplants.
They also grow very easily and do not require daily watering…
A succulent plant can come in a variety of sizes and shapes…
… some of which are hard to find in another houseplant.
Hear it from Jessie!
I've been collecting succulents as a hobby for several months now…
And I put them outside my house, since I have pets inside…
I am afraid that my pets will chew on them and got poisoned…
… because I don't know whether they are safe for my pets or not.
Nonetheless, I love having succulents for their easy care and appealing looks!
And I just hope they are safe around indoors so I can enjoy my plant babies and pet babies together…
Well, you can! At least for the most part…
Well, there's one question for pet owners…
… are succulents safe for cats and dogs (and other pets)?
It seems that some pets love to nibble on houseplants, so the last thing we want is trouble…
Discover succulent toxicity along with some of the more popular succulents that are toxic to pets…
Are Succulents Poisonous For Cats And Dogs?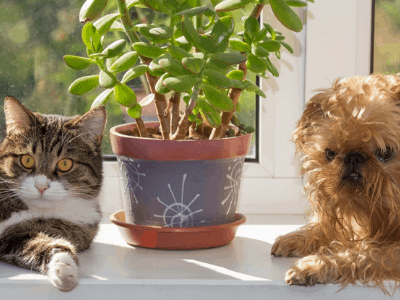 The good news is that most succulents aren't…
Some of these species aren't deadly…
However, it is important to remember that "non-toxic" does not mean "no problem". Some pets may develop mild stomach upset ingesting any type of plant, since it is not part of their regular diet.  It's also a good idea to keep a list of the scientific names of the plants in your house, as many common names overlap with different species and toxicity can vary between species. 

American Society for the Prevention of Cruelty to Animals (ASPCA)
Although they cause your pet great discomfort…
… they can also have potentially dangerous side effects like diarrhea.
When deciding whether to grow potentially toxic succulents or not…
… you'll have to consider your pet's personality.
There's a good chance your pets won't eat houseplants when you have a lot of pets…
In particular, succulents don't seem to be as appealing to them…
… they'd much rather munch on something tastier like cat grass.
Providing your pet doesn't have a history of eating houseplants…
… you'll probably want to go for it, although you will need to remember that it is also risky for the plant.
The powerful paw of a playful cat or the clumsy tail of a dog can easily knock a succulent over…
… potentially breaking its leaves and stems.
Because of this, it is best to keep the rarer types away from pets…
The best policy is to be safe than sorry in cases where you don't know…
Plants that are toxin-producing should be placed out of reach of your pets…
There are a number of ways to do this, from hanging planters to high, inaccessible shelving…
In the spots where your pet can reach, choose succulents that are safe for cats and dogs…
Succulents That Are Toxic To Cats And Dogs
It's unfortunate that many of the most common and hardy succulent species…
… can be toxic to pets but in varying degrees.
That's a bummer for those of us who would rather have an easy-care houseplant…
… but protecting our feathered, scaled and furry friends is probably the most important thing.
Genus Crassula (Jade plant)
Crassula is one of the most popular succulent genera, which contains many houseplant classics…
Jade plant (Crassula ovata) is one of them, along with string of buttons (Crassula perforata)…
… and the quirky cultivar Crassula 'Buddha's Temple'.
Unluckily, Crassula is also one of the most dangerous succulents to keep away from pets…
Because of an unknown component in its sap…
… the South African succulent is toxic to pets (and human beings) in all of its components.
Some light irritation from a small amount of it is likely to be the worst that it can do…
If your pet has eaten more than a leaf or two, you might want to bring it to the vet…
There are a number of symptoms of jade plant toxicity, including nausea, vomiting…
… diarrhea, and loss of coordination, as well as lethargy and, in very unlucky cases, more severe problems.
Genus Euphorbia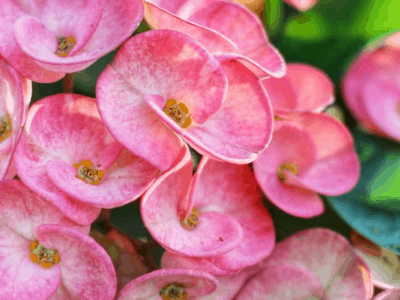 A genus of very large succulents, Euphorbia is commonly grown as houseplants…
Unfortunately, the sap of the plant (including non-succulent types) is an irritant…
… so we have to put all of them out of service.
There are a large variety of looks within this genus…
… so make sure to make sure you don't accidentally buy one from an unlabeled batch of succulents.
There are lots of popular species of Euphorbia in your local plant store…
… some of which you might see include the candelabra tree…
… coral cactus, African milk tree, baseball plant and many, many more.
Nevertheless…
Euphorbia plant sap can really irritate your pet's mouth, tongue, and throat…
… if it gets into the plant and chews on the stem and leaves of the plant.
Vomiting may also occur due to stomach upset, along with possible swelling…
Genus Kalanchoe
This one gets crushed… Kalanchoes are among the most popular succulents…
… but unfortunately they are poisonous to cats and dogs.
Kalanchoe has been blamed for livestock deaths in South Africa where it grows naturally…
All parts of Kalanchoe contain cardiac toxins called cardenolides and bufadienolides…
Do you need to panic now?
Honestly, your pet will be fine if it just consumes a leaf or two…
Vomiting and diarrhea are more likely to be mild…
Heavy symptoms, such as sedation and abnormal heart rhythm, occur in more severe cases only…
The Kalanchoe genus includes an array of attractive species…
… that are known for their vibrant blooms including the flaming Katy…
… panda plant, the paddle plant, the thyrsiflora, and the felt bush.
Keep your furry friends away from your lovely houseplants!
Genus Sansevieria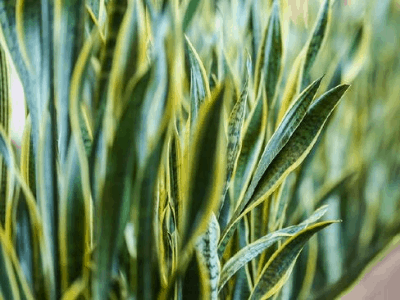 Now that we know that Dracaenas are now referred to in the United States as a Dracaena…
… we will refer to them as such.
The Sansevieria is well-loved by cats and dogs, so for us, it is the same Sansevieria…
Sansevieria plants contain saponins which give the leaves their waxy protective coating…
… but which can also cause upset stomachs (vomiting, diarrhea).
It has also been reported that the plant's sap causes an itchy skin rash…
… which can also cause issues if it appears in the mouth or throat.
Sansevieria ingestion can result in excessive drooling…
Mother-in-law's tongue and African spear plant…
… (Sansevieria trifasciata, which comes in many cultivars and shapes depending on the cultivar)…
… are the most common Sansevieria species.
Genus Aloe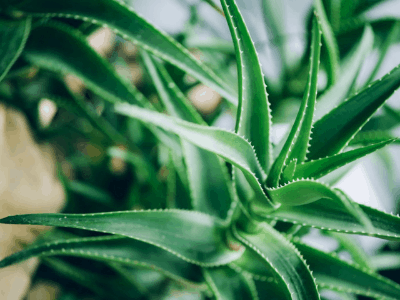 Sure, Aloe vera is indeed beneficial to your skin…
However, if the pet ingests it, it may be harmful…
Aloes should in fact be avoided by pet owners because they contain poisonous components…
Glycosides such as anthraquinones show laxative and purgative effects, but saponins do not…
Aloin, the bitter yellow sap or latex just below the leaf rind, has the greatest affect…
Although it's generally not available as a laxative anymore…
… because it's now suspected to be a carcinogen, this compound was once used as a laxative in humans.
The Aloe leaf won't kill your pet, but it will probably make him feel unwell for a couple of days…
Watch out for dehydration from vomiting and diarrhea…
Cacti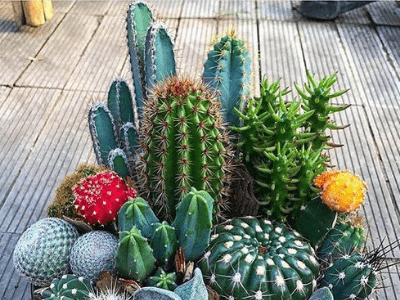 Despite the fact that most cacti are non-toxic or at least non-lethal…
… they are still not the best choice for pets.
It's better if they have spines than no spines!
Many cactus spines have barbs that cause them to stick firmly into the flesh…
Not something you want your pet to consume…
Even seemingly harmless plants such as bunny ears…
… have nasty glochids that cause severe irritation to the skin.
Additionally, there are some hallucinogenic cacti…
There is peyote, a common name for numerous hallucinogenic species…
… as well as several species of Trichocereus.
So we don't want our pets to trip, let's just keep those away from them!
Stay with spineless cacti that don't contain funky sap…
Keeping Houseplants Away From Pets
If you ensure that your pets cannot reach poisonous succulents, you can keep them in your home…
Pets are pretty easy to secure since they don't jump or reach things, but cats and birds can be tougher…
Plants that are held in hanging planters are less likely to be destroyed by cats…
You can hang them on a hook in the ceiling…
… if they aren't too close to the jumping range.
It is also important to keep shelves out of reach of cats by sitting on them or jumping from other furniture…
To protect your pets if all else fails, you can always incorporate toxic plants into a room that they cannot access…
The plants in the greenhouse are kept away from danger thanks to my parrots, which love to chew on anything…
Safe succulents are the only ones that are out in the open…
To sum it up…
Succulents are a dearly loved kind of plant, at least for humans they are…
But this may not be the case for your pets, because some succulents are toxic…
… ranging from mild to severe toxicity.
Nonetheless, the majority of succulents aren't toxic so you still have a wide range of options!
Just take the precautions for your plants and pets so that the two of them won't clash…
Conclusion
Please feel free to leave a comment below if you have any questions regarding succulents and pet safety…
… or if you have your own experience with succulents and pet safety. You can also contact us!
Check out more posts in our website like this one here!
Happy an amazing planting journey!
Related Articles!