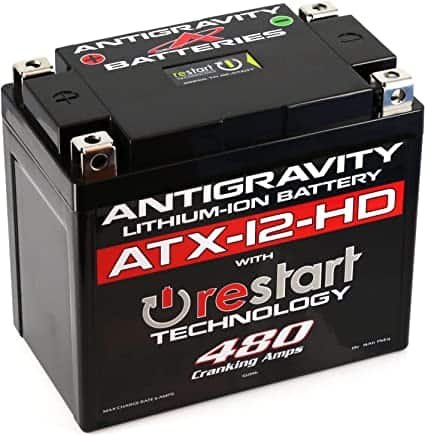 It is important to pay attention to the riding lawn mower battery In addition to being used to start/crank internal combustion engines, starting batteries for a riding mower, tractor, and garden are also occasionally used to power additional electric loads, such as lights, smaller winches, different pumps, and similar gadgets. Read our article about Riding Lawn Mower Battery amps. You will get a special offer there.
---
Riding Lawn Mower Battery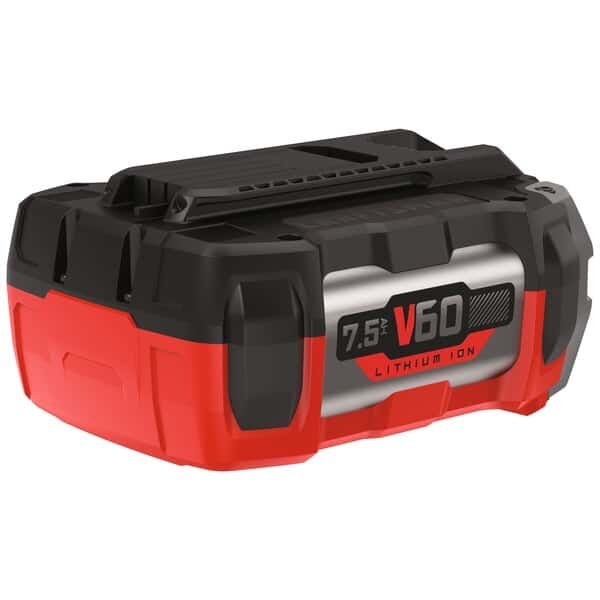 In order to choose the perfect battery for a riding mower that will work effectively for years to come, one needs to pay attention to a number of aspects when shopping for a new battery.
Common internal combustion engines that use small rechargeable batteries for starting power riding lawn mowers, lawn tractors, power generators, and other products and appliances.
However, it is far easier to depress the button or turn the key to start the engine, just like in cars, even if the majority of these vehicles, tools, and appliances also have manual recoil starting systems.
There are a few factors to take into account before shopping for a riding lawn mower battery replacement:
---
The battery's voltage
The majority of riding mower models utilize 12V batteries, although some, particularly smaller ones, also use 6V batteries. We will only examine 12V batteries in this post because the majority of manufacturers are moving toward 12V electric systems.
---
Type of Battery Chemistry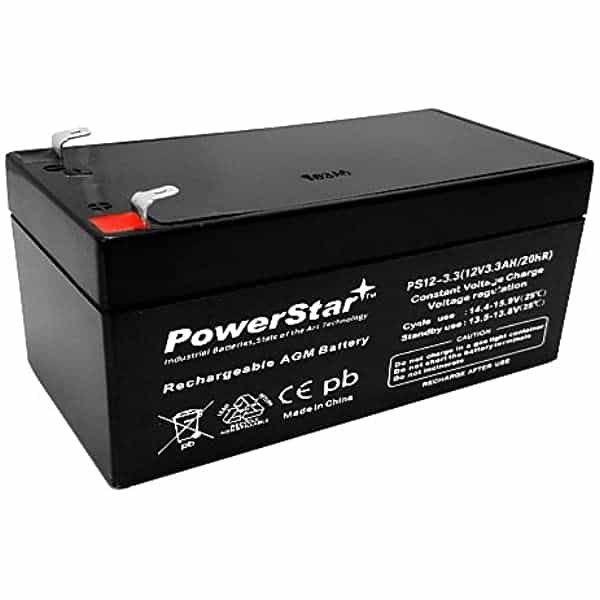 Lithium and lead-acid batteries are the two main types of batteries used as starting batteries.
Lithium batteries, including Lithium Iron Phosphate (LiFePO4) batteries, are quite sensitive power sources, but BMS (Battery Management Systems) protect them from unfavorable events like overcharging, over-discharging, over-current, short-circuiting, over-temperature, etc., making their use much safer.
Because of the integrated BMS, lithium batteries can be recharged with onboard alternators and frequently with older-style lead-acid battery chargers (depending on the model), but they shouldn't be recharged with contemporary intelligent lead-acid battery chargers because doing so could harm the BMS system and void the lithium battery warranty.
The weight reduction for a riding mower, tractors, and other comparable vehicles, as well as garden tools and appliances, is not worth the price difference and potential issues, despite the lithium starting batteries being several times lighter than lead-acid batteries.
---
Lead-acid batteries are significantly heavier than lithium batteries, have problems with capacity reduction when discharged at high currents, don't sustain a lot of charging/discharging cycles, etc.
However, lead-acid batteries are far more affordable than lithium batteries and are much more dependable, strong, and tolerant to charging conditions as starting batteries.
Wet/flooded, improved wet/flooded, absorbent glass mat (AGM), and gel-cell batteries are the several types of lead-acid batteries that come in different designs.
The suggested battery types for lawn mowers, lawn tractors, power generators, etc. are AGM and Gel-Cell batteries because they are spill-proof and require no maintenance.
---
Position and Type of a Terminal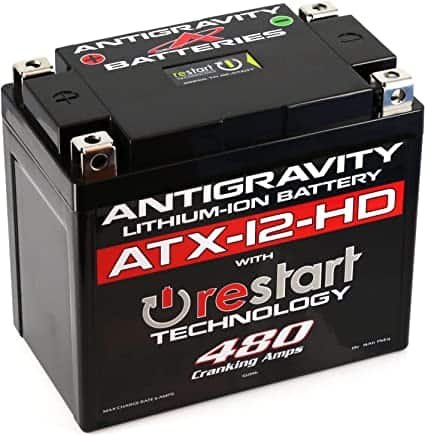 Different terminal types and orientations are available for batteries. Ensure that the new battery's connections and orientation match those of the old battery when purchasing a replacement battery.
If they don't, connecting the new battery can be problematic. The use of cable extensions and terminal adapters serves as a workaround in that situation. However, purchasing a battery with the same terminal type and orientation is the recommended course of action.
Fortunately, depending on their size/group, starting batteries typically come with standardized connections.
---
Cold Cranking Amps (CCA)
The maximum current that a brand-new, fully charged, 12V battery can provide for 30 seconds at 0°F (-18°C) without the voltage dropping below 7.2V is known as CCA (Cold Cranking Amps). To function effectively, the new battery replacement for beginning applications needs to have a CCA rating of the same as or higher.
---
Battery Capacity (Ah)
The number of amps a brand-new fully charged 12V battery can produce for 20 hours at 80°F (25°C) without its voltage dropping below 10.5V is how much capacity it has.
Since starting/cranking batteries aren't made or intended for deep discharge applications, their capacity is frequently specified for a period of 10 hours rather than 20 hours.
---
Reserve Capacity (RC)
A fresh, fully charged riding lawn mower battery's reserve capacity, or RC, is how long it will take it to supply a 25A current and keep a voltage above its cut-off point at 80°F (25°C) (10.5V for lead-acid batteries).
For deep cycle batteries used in marine applications (for trolling motors, for instance), RVs (for house batteries), solar systems (for off-the-grid applications), etc., the RC value is significant; however, riding lawn mowers, lawn tractors, and other similar devices do not need to worry about it.
Of course, there may be additional factors to take into account when purchasing a new riding mower battery, but these are the most crucial ones.
---
More Related Articles