It is important to understand riding lawn mowers transmission. Many lawn owners who wish to transition from pushing mowers to riding mowers or who are buying their first riding mower always have a lot of questions.
While riding mowers are better suited for larger yards, push mowers work well for smaller yards. Maybe you are interested in this article: Riding Lawn Mower Transmission Repair Kit.
---
Riding Lawn Mowers Transmission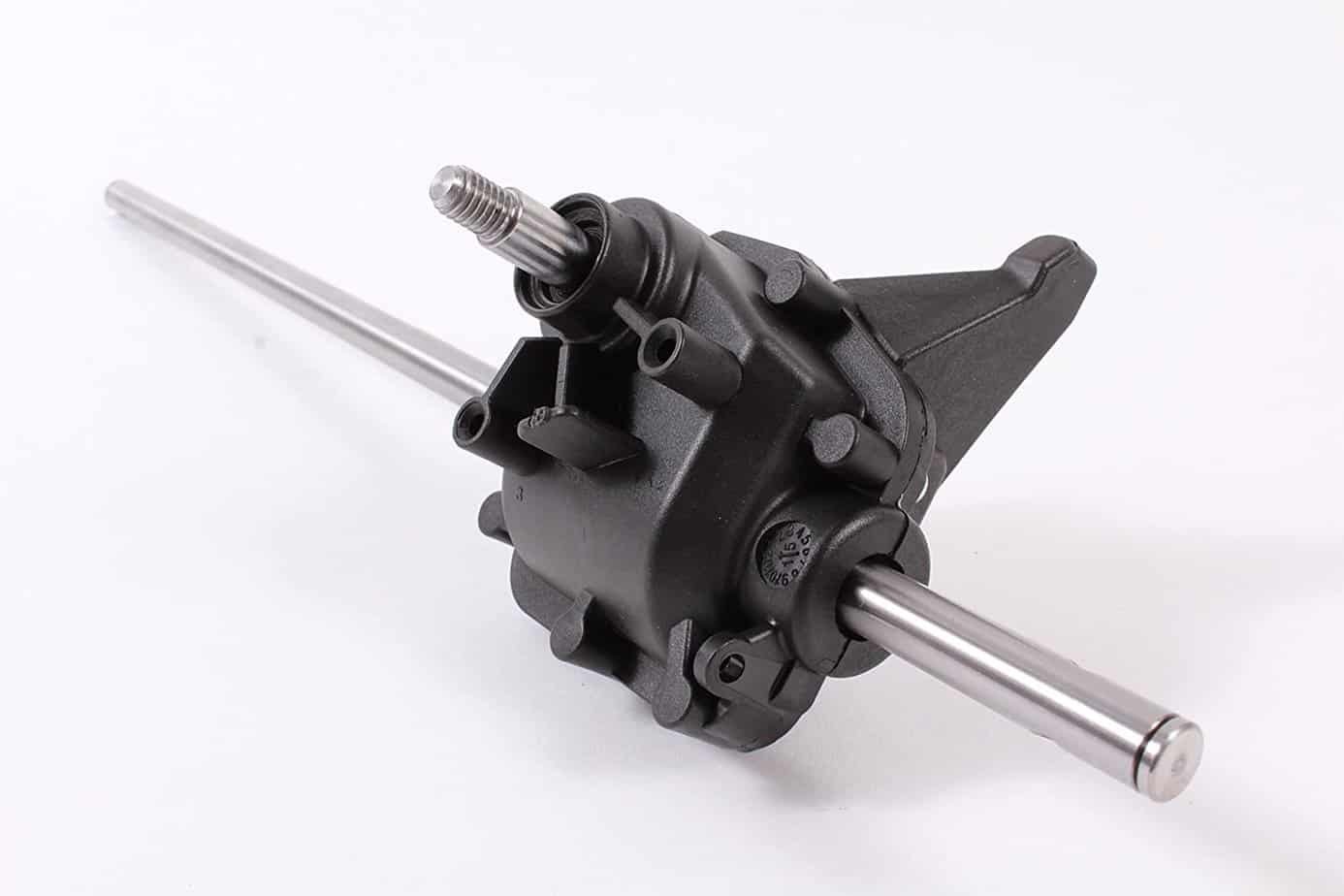 Knowing which transmission type works best for your lawn is crucial. How your lawn is laid out, how frequently you mow, and how effectively you can use the riding mower will all influence which type of transmission is best for you. It becomes simpler to choose your lawn mower once you are able to identify these features.
---
Types of Transmission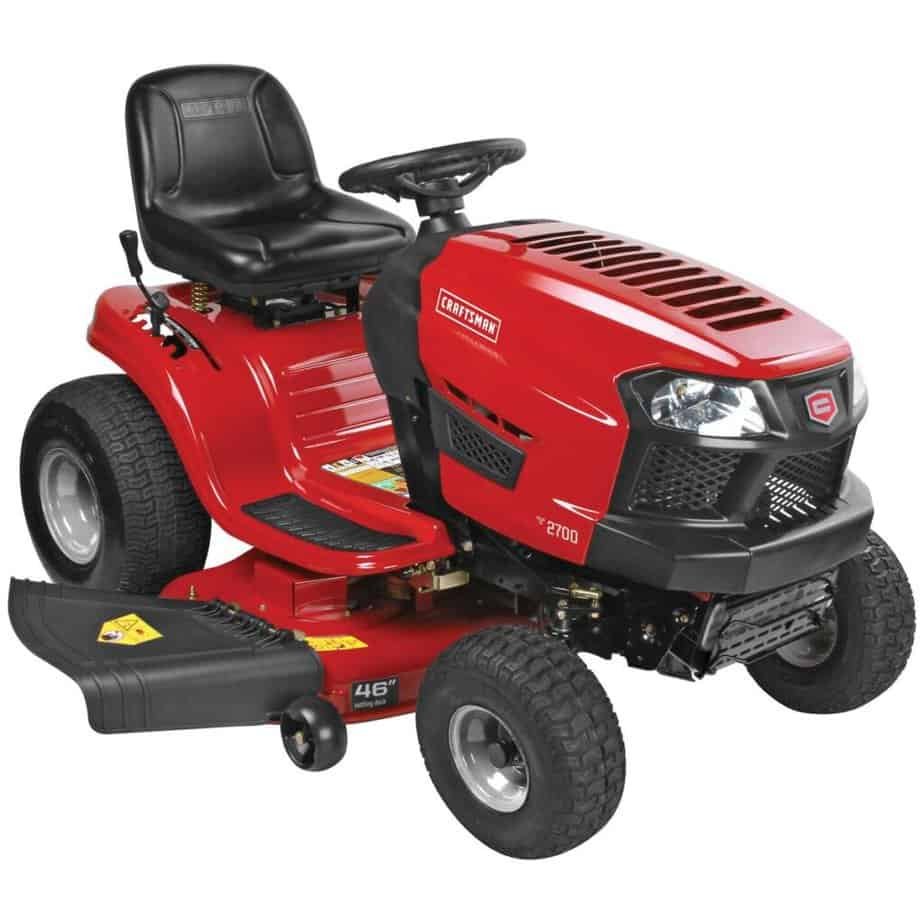 Homeowners now have a wide enough selection of options to choose from when looking for a riding mower transmission. Before making a purchase, it is crucial to understand the type of riding mower transmission you intend to choose.
The market is filled with a variety of riding mower transmissions. Additionally, choosing the right type might be extremely overwhelming for someone who is new to this. For this reason, you must be aware of your needs before going shopping.
---
Manual Transmission
The most fundamental sort of transmission is the riding lawn mower manual transmission. You may change all of your speeds independently with a manual riding mower transmission.
For riders who must make a lot of turns, this technique could seem a little challenging, but by applying the clutch and manually shifting the gear stick, a rider can alter the gear ratio and the mower's speed as much as you like.
Using a manual mower transmission primarily depends on how your lawn is laid out and your level of competence or experience. It may be vital for you to consider an automated or hydrostatic mower gearbox if the pattern of your lawn includes sharp turns or a sloppy incline.
Many lawn owners still think the manual gearbox is sensible and cost-effective, despite the fact that some lawn owners view it as a drawback.
In addition to being far less expensive (think hundreds of dollars), manual transmissions are just as efficient for someone with a large lawn plan that only sometimes necessitates gear shifting or turning.
---
Transmission Automatic
Among the transmission types on the market, this is conceivably the most popular. The rider can save the strain of gear-shifting by using an automated transmission. In other words, the driver just presses the driving pedal to speed up, and the separate brake pedal to slow down and stop.
This function makes it more simpler for users with little prior mowing experience to use the automatic riding mowers.
An automatic transmission offers a nice balance of quickness and usability while being relatively simple to maintain. The fact that many of these transmissions are built with optional cruise control, which enables the driver to travel a distance at a constant pace, is another benefit of this transmission type.
---
Hydrostatic Transmission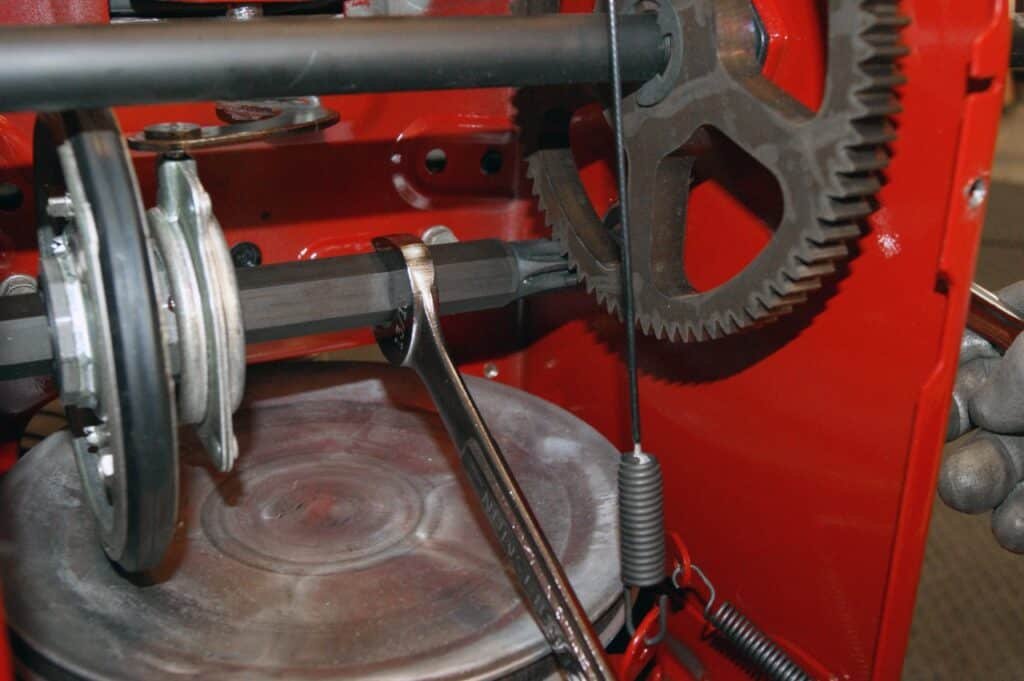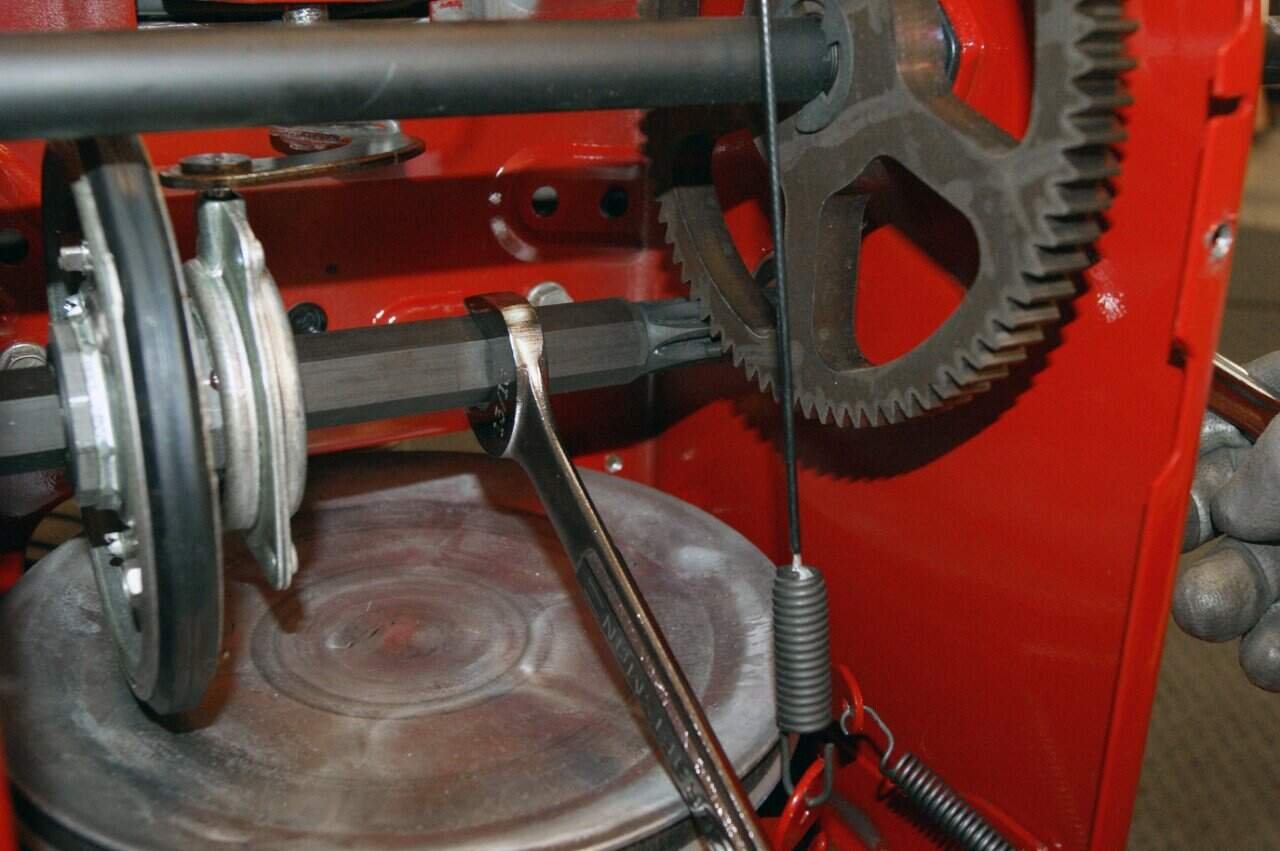 The most powerful sort of transmission for a mower is hydrostatic transmission. It functions by combining a hydraulic pump and a hydraulic motor to power the device.
An incredibly smooth ride and a longer transmission period are made possible by the fluids' role in transferring power from the engine to the wheels. Due to the precise speed control and immediate full stop when the foot is removed, this makes it very simple to control.
The hydrostatic mower has the benefits of not requiring a belt and not requiring the driver to use the pedal to change speeds.
---
Friction-Disc
Equipment with low power requirements typically uses this transmission type. The transmissions work by connecting a rotating disc to a top-mounted moveable wheel.
The way it functions is that the wheel travels outward from the center of the disc. When it does, different levels of speed and torque are produced. The friction disc transmission is less expensive, but it frequently needs more upkeep.
---
Transmission with Continuous Variation (CVT)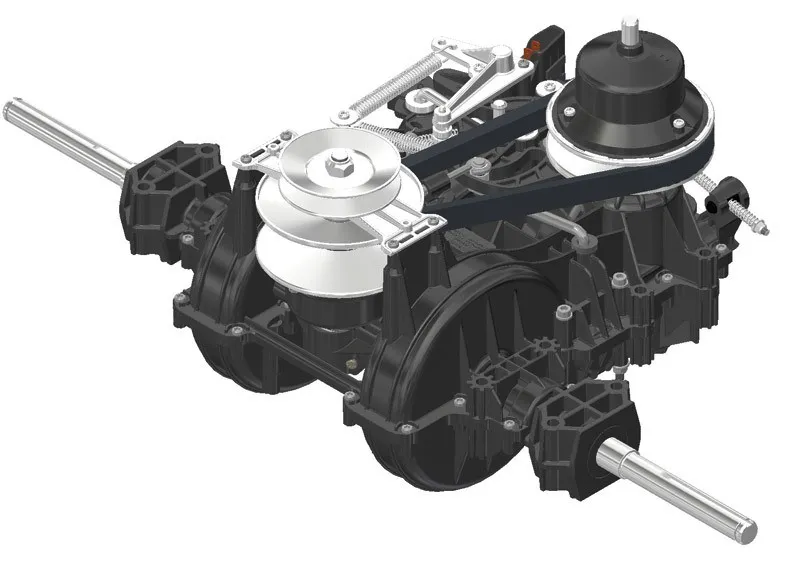 Actually, continuously-variable transmissions are becoming more and more popular. They operate differently from other forms of transmission in terms of how they do it. They use a metal band sandwiched between two plies to alter the diameters of the two, hence altering the gear ratios.
Users frequently complain about a delayed effect after revving the engine, despite the cost-effectiveness. This transmission's key benefit is that it is always in the proper gear ratio for the current power demand. That's all the 5 types of a Riding Lawn Mowers Transmission.
---
Sum Up
A riding mower is an additional option that is supposed to be more ecologically friendly than the competition while still being able to deliver greater performance.
Pay close attention to all the details covered in this text before making your decision on a riding lawn mower transmission type because it will significantly affect how your lawn will be cut.
---
More Related Articles