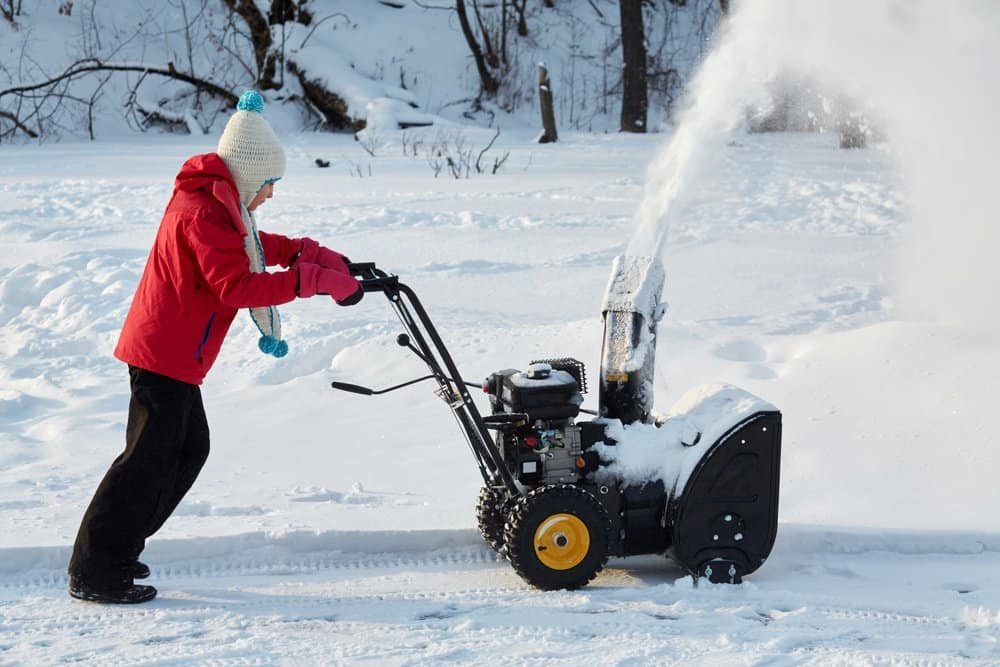 Snowblower Leaks Gas?
Winter is here and it's time to break out the snow blowers! But what if your snow thrower suddenly starts leaking gas? It can be a real mystery, like trying to find a needle in a haystack. Don't worry, you can easily solve this mystery and get your snow blower running in no time. In this article, we'll take you step-by-step through the process of how to fix a gas leak in your snowblower.
---
KEY TAKEAWAY
Why do my snowblower leak gas?
There are a few common reasons, such as the carburetor float is faulty, fuel pump is add up of debris, etc.
---
The first thing you need to do is determine where exactly the leak is coming from. If you have an old machine, it may be difficult to pinpoint the exact source of the problem because all of its parts are very close together. It's like looking for a tiny pebble in an avalanche of rocks. But that doesn't mean it's impossible! With some patience and determination, you'll be able to find it soon enough.
Once you've identified where the leak is coming from, it's time to figure out how to fix it. You might be tempted to just patch up the hole with some duct tape and call it good, but that solution won't last long. Instead, we'll show you how to properly seal up any leaks so that they don't come back again and ruin your winter fun! So put on your detective hat and let's get started!
Let's get started!
---
Identifying A Gas Leak In Your Snowblower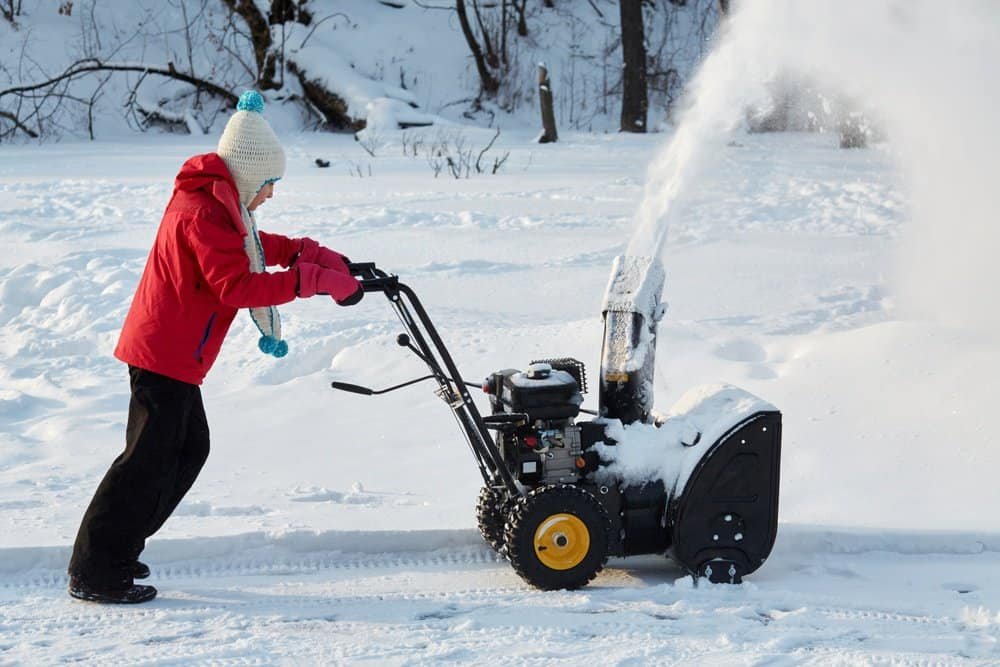 Credit: agreenhand.com
Do you know the feeling when your snowblower starts to act up? You're trying to get your driveway cleared and all of a sudden, boom! Your snowblower is leaking gas. It's like a game of detective: try to find out why your snowblower is spewing fuel like a broken fire hydrant. Let's take a look at the clues and get to the bottom of this gas leak mystery!
What do we know? Well, first off, you've got yourself a gas leak. That much is obvious. But how did it start, and how can you fix it? To answer these questions, let's start by looking for common signs of a fuel leak in your snowblower.
These could include gasoline pooling around the engine or fuel dripping from any connecting hoses or the gas tank itself. In addition, if you notice an overpowering smell of gasoline emanating from your snowblower, that could also be a sign of a gas leak.
So now that we've identified the issue, it's time to tackle this problem head on and figure out what can be done about it. Good news – most times, fixing a gas leak doesn't require much more than tightening up some loose connections or replacing some worn-out parts! So next time you suspect your snowblower is leaking fuel, don't panic – just whip out those tools and get to work!
Check out this information!
---
Common Causes Of Snowblower Gas Leaks
Have you noticed your snowblower dripping gas? It's a mystery that needs solving! To fix the gas leak, it's important to first identify what is causing it. Common causes of snowblower gas leaks include the carburetor bowl, fuel lines, and fuel filter.
A gas leak in your snowblower can be caused by a faulty float bowl. It is located in the snowblower carburetor carburetor and helps regulate the level of fuel in it. If the bowl develops a crack, or if its seals are worn out, it can cause a fuel leak. Similarly, worn out fuel lines can also lead to a leak in your snowblower. These tubes carry gasoline from the tank to the carburetor and engine.
If they have become brittle over time due to age or improper storage, they may need replacing. Lastly, if the fuel filter is clogged with dirt or debris, then this could also be causing your snowblower to drip gas. To help clear any blockages or debris from these components, you may need to use some carb cleaner on them before attempting repairs.
Additionally, if you find that your float bowl has developed cracks or worn seals, then you will need to replace it with a new one. Check out the best snow blower in our article here.
The next thing is…
---
Troubleshooting The Carburetor
Troubleshooting the carburetor is a great place to start when checking for gas leaks in your snowblower. The carburetor can be tricky, so it's important to know what you're looking for! Here's a checklist of things to check:
1) Take a look at the carburetor bowl. Is there more fuel than normal? Check that the float needle isn't stuck open, allowing too much fuel into the bowl.
2) Inspect the needle and seat. Over time, these can wear down and cause leaking.
3) Look at the gaskets around the carburetor – if they're cracked or brittle, they need replacing.
4) Examine all screws and bolts – make sure they're tight!
If any of these parts aren't working properly, you'll need to replace them before you can get your snowblower running smoothly again. It can be a bit difficult to find all the right parts, but it's worth it in the end – getting your snowblower back up and running with no gas leaks! Now let's take a look at examining the fuel lines for any blockages or breaks that could be causing problems.
Then…
---
Examining The Fuel Lines That Leaks Gas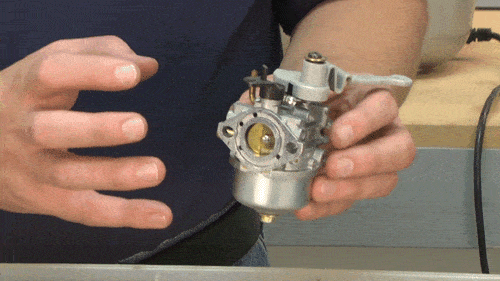 Why is my snowblower leaking gas? – Maybe because of the carburetor
Source: ereplacementparts.com
Now that we've checked out the carburetor, let's take a look at the fuel lines. These are the tubes that transport gas from the fuel tank to the carburetor. If there's a leak, you may be able to spot it here.
Be sure to also check out the fuel shut off valve, which is connected to the fuel line. This valve should be securely closed when your snowblower isn't in use. If it's not, this could be causing the leak!
If everything looks good with both of these parts, then there might be an issue with the fuel tank itself. Check for any cracks or damage which could be allowing gas to seep out and cause a leak. You can replace these parts if needed – but make sure you know what you're doing before getting started!
It's important to make sure all your fuel lines and valves are working properly so you don't have any more leaks in your snowblower. Taking a few minutes to inspect them can save you time and money down the road. Next up: let's check out what we can do about replacing that float bowl gasket! If you have issue how to start it, you can check it here.
What's next?
---
Replacing The Float Bowl Gasket
When it comes to snowblowers, a gas leak can be a real pain. If you're faced with this problem, the first step is to check the float bowl gasket. This gasket is located near the float valve and fuel valve in your snowblower, so it's important to make sure it's in good shape.
If you find that the gasket has deteriorated or cracked, then it needs to be replaced. You can easily find a replacement gasket at any hardware store or online. Once you have the new one, take off the old one and install it correctly. Make sure that all pieces are in place and secure before putting everything back together again.
Replacing the float bowl gasket should help stop your snowblower from leaking gas. After taking care of this step, you'll be ready to move on to cleaning the carburetor for further upkeep of your machine.
After that…
---
Cleaning The Carburetor
If your snowblower is leaking gas, it's time to check the carburetor! The carburetor is a critical component of the engine that helps regulate the air and fuel mixture. It can get clogged up with dirt and debris over time. It's like a filter in your car. Cleaning the carburetor can help fix the leak as well as keep your snowblower running smoothly.
To clean your carburetor, you'll need some carburetor cleaner and a few basic tools. First, remove the carburetor from the engine and take off any covers or caps. Then spray down all of the parts with the cleaner to break up any buildup or grime.
Next, use a cloth to scrub away any remaining residue and clean off the float valve at the bottom of the bowl so it can move freely. Finally, reassemble everything back together and replace any gaskets that may be worn out or damaged.
Cleaning your carburetor can be an important step in solving mystery of why your snowblower is leaking gas. With just a few simple tools and some elbow grease, you can keep your snowblower running in tip-top shape for years to come! Now it's time to check out what else might be causing that pesky leak by taking a look at the fuel filter…
Okay, here's the thing
---
Checking The Fuel Filter
Checking the fuel filter is an important step in solving the mystery of why your snowblower is leaking gas. You'll want to make sure you have a good handle on this, just like a master detective puts together clues! It's time to put your sleuthing skills to work and investigate what the problem may be.
First off, it's essential to check the fuel filter. This small part helps keep dirt and debris out of the fuel lines so that your engine can get enough fuel. If there's a blockage or clog in the filter, it won't be able to do its job properly causing it to leak gas. You'll also want to inspect the fuel lines and fuel pump as they can become damaged from age or wear resulting in a gas leak. So take some time to look over these components and see if any are faulty or need replacing.
If all these parts look fine, then you know it's not an issue with the fuel filter, fuel lines or pump. Now, you'll want to move onto inspecting the fuel tank and gas cap for any signs of damage or leaks.
You must understand this part
---
Inspecting The Fuel Tank And Gas Cap

Why is my snowblower leaking gas – Check your fuel pump
Credit: lowes.com
To fix a gas leak in your snowblower, it's important to inspect the fuel tank and gas cap. The first step is to shut off the fuel shutoff valve located on the side of the snowblower. This will prevent any more gas from spilling out and make sure you don't get a nasty surprise! Then, take a look at the gas cap for any cracks or damage that could be causing the leak. If it looks okay, move on to checking the fuel bowl.
The fuel bowl is usually located beneath the engine, close to where you just turned off the fuel shutoff valve. Carefully unscrew and take off the gas cap – sometimes they can be stuck on tight!
Once you have removed it, check if there are any signs of damage around where it connects to the fuel tank. If you find something wrong here, replace the part immediately. If not, reattach it securely and make sure there's no sign of leakage coming from this area either.
Now your snowblower should be free from any gas leaks! Make sure all components are tight and secure before starting up your machine again – otherwise you could be in for another surprise down the line. By taking these steps now, you'll be able to tackle those snowy hills with ease! Next up is securing that pesky needle valve and seat.
Let's take a look!
---
Securing The Needle Valve And Seat
The needle valve and seat are two important parts of the snowblower's fuel system. The needle valve is like a door, allowing gas to flow into the engine. The seat is like a gasket, making sure the gas doesn't leak out. If these two parts aren't secured properly, your snowblower can have a gas leak:
1) Check for damage: Look for any signs of wear or damage on the needle valve and seat.
2) Tighten connections: Make sure all the screws and bolts that connect them to the engine are tightly secured.
3) Clean away debris: If there's dirt or grime stuck to them, use a cloth to clean it away.
After you've checked these three things, it's time to inspect the float needle. This little piece controls how much fuel flows into the engine when you start up your snowblower. It should be free of obstructions and corrosion so it can work properly.
Looking at this part can help you figure out why your snowblower is leaking gas. To make sure everything is working right, test out your snowblower after inspecting each part! Moving on from here means taking a look at understanding the primer bulb…
Next thing is…
---
Understanding The Primer Bulb
When your snowblower is leaking gas, it's time to get to the bottom of the mystery. The primer bulb can be a key player in solving this problem. But what is a primer bulb? It's a small pump that helps push fuel into the engine when you pull the start cord. It's shaped like a balloon and sits just above the float pin inside the fuel inlet.
This little bulb is crucial because it helps to create a vacuum inside the fuel system so that gas can flow up from the tank to the carburetor. If it's not working properly, then gas will leak out instead of being used by your snowblower engine. To help keep your snowblower running smoothly, you'll need to make sure that your primer bulb stays intact and isn't worn down or clogged with dirt or debris.
After that…
---
Shutting Off The Fuel Valve
It's like a detective solving a mystery: you have to figure out why your snowblower is leaking gas. One piece of the puzzle could be the fuel valve.
As they say, "When in doubt, shut it off!" So, if your snowblower is leaking gas, the first thing you should do is shut off the fuel valve. The fuel shut-off valve controls the flow of gasoline from the tank to the carburetor. It is usually located near the base of the carburetor and looks like a knob or switch.
When you turn off the fuel valve, this will stop any more gasoline from entering the carburetor and causing further leaks. To turn off the fuel valve, all you have to do is rotate it counterclockwise until it clicks into place. This will ensure that no more gas can enter your snowblower and cause a leak.
Now that you've shut off your fuel valve, it's time to take a look at what else might be causing your snowblower to leak gas.
Then…
---
Replacing The Float Valve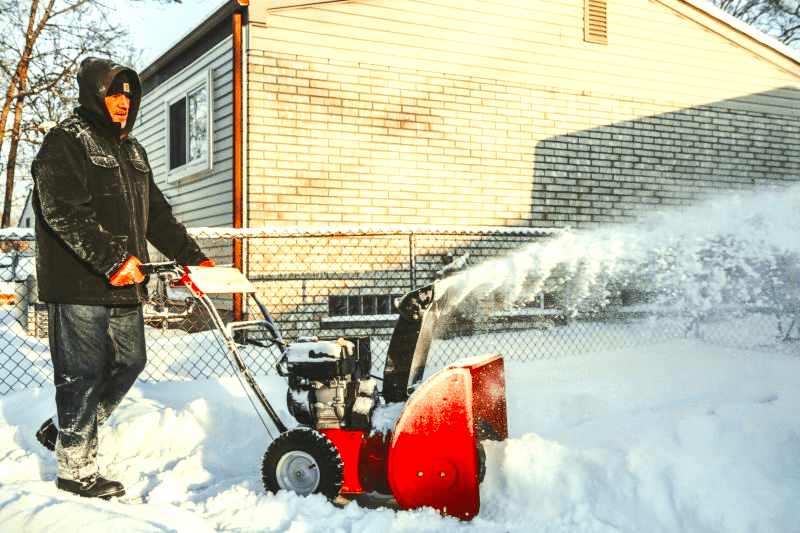 It's like trying to find the needle in a haystack. You know what you're looking for, but it can be hard to locate! That's how it often feels when you have a gas leak in your snowblower. It's up to you, the sleuth of the situation, to track down the hidden cause and fix it! In this case, that means finding and replacing the float valve.
The float valve is found near the fuel lines and acts as a kind of gatekeeper, controlling how much gas enters your machine. If it's broken or worn out, then too much fuel will be released into your snowblower – causing a leaky mess!
Thankfully, fixing this problem is easier than locating it in the first place. All you need is a new float valve and some tools to get started. Once you've got that sorted out, just unscrew the old one and insert the new one into its place – easy peasy!
So if you've been wondering why your snowblower has been leaking gas all over the place, take heart – replacing that pesky float valve should solve your problem right away! Now all that's left to do is keep your machine running smoothly so it's ready when winter comes around again.
Simple, isn't it? Now you should know…
---
Keeping Your Snowblower Running Smoothly
Keeping your snowblower running smoothly is important for a successful winter! There are several small engine repair steps you can take to make sure that your snowblower doesn't have any gas leaks. Here's a few things you can do:
First, use fuel stabilizer. Fuel stabilizer helps keep the gasoline fresh while it's stored over the summer months. This way, you don't have to worry about the gas getting stale and gunky when it's time to use your snowblower again.
Second, check your user manual for maintenance tips. The manufacturer will tell you how often to change the oil and other components of your snowblower that could cause leaking issues. It's best to be proactive about these kinds of repairs rather than waiting until there's an issue.
Finally, inspect all hoses and connections before each use. Make sure everything is tight and secure so that you don't get any leaks during a stormy day out in the cold!
These steps will help keep your snowblower running smoothly and prevent unnecessary gas leaks from happening in the future.
Here's the thing…
---
How To Avoid Gas Leaks In The Future
Having a gas leak in your snowblower is like having a sinking ship – it will sink sooner or later if you don't fix the problem. But, don't worry! This guide will help you avoid future gas leaks and keep your snowblower running smoothly.
First thing first, check the fuel pump and remove the float inside the carburetor to make sure it isn't stuck or damaged. If there are any signs of a carburetor leak, you should immediately contact your manufacturer for a snow blower recall.
Additionally, check the carb bowl for any debris that could be causing a blockage and replace the carburetor float if necessary. Finally, make sure to change your engine oil regularly as this can help prevent gas leaks in the future.
Now that you know what might be causing the leak, let's take a look at some safety precautions to take with gas leaks. Always wear protective gear when working around gasoline such as gloves, glasses and a dust mask.
Make sure that there are no open flames nearby and always turn off the engine before attempting any repairs. Lastly, remove all debris from around your work area as well as avoiding spilling gasoline onto other parts of your snowblower which could lead to serious damage down the line
Make sure you know this…
---
Safety Precautions To Take With Gas Leaks
Gas leaks are a serious danger! Have you ever asked yourself what would happen if your snowblower suddenly starts leaking gas? It could be a real fire hazard! That's why it's important to take safety precautions to make sure that gas leaks don't happen.
So, what can you do? Here are 3 things:
1. Check the fuel lines of your snowblower regularly for potential leaks gas or snowblower leaking gas problems.
2. Make sure that all connections and components in the fuel line are securely tightened and not damaged in any way to prevent snowblower leaks.
3. Follow all safety regulations from the safety commission when using, refueling, and storing your snowblower to avoid any unexpected leaks of gasoline.
It's also smart to invest in a good quality fuel container that is designed to prevent gas from spilling when you're transporting it. This will help avoid any gas leaking accidents or issues while filling up your snowblower with fuel. Plus, keeping your snowblower clean and free of debris can help prevent any kind of malfunction which could lead to an unexpected leak of gasoline.
By taking these simple steps and following the safety regulations set by the safety commission, you can be sure that you're doing all you can to protect yourself and others from any potential dangers associated with gas leaks!
Finally…
---
Final Thoughts
After all the trouble you've gone through to fix your snowblower, you'd think it would be smooth sailing from here on out. But no matter how careful we are, gas leaks still happen. We can't always predict when a leak will occur or what caused it in the first place. Fixing a gas leak is like playing detective; it requires patience and vigilance to make sure that the problem is properly solved.
To help with this process, check your model number and inspect the fuel lines, carburetor, and any other parts that could be causing the leak.
If you find any signs of wear and tear or if gas is dripping from the garage floor, then you may need to remove the fuel tank or require replacement parts such as single stage snow throwers or Snow King snowblower troubleshooting kits. Additionally, if your float is stuck or if you started leaking from the carburetor, then these issues should also be addressed immediately.
The best thing we can do is take precautions and prevent future gas leaks before they start. Make sure to check your fuel lines and carburetor regularly for any signs of wear and tear. It's also important to keep your snowblower well maintained by changing the oil and spark plugs. That way, you can avoid any surprises come wintertime!
---
Frequently Asked Questions
What should I do if my machine starts leaking oil or gas even when it's not in use?
Why is my snowblower leaking gas? A leak in the machine may occur if the equipment is leaking oil or gas despite being idle. If the machine has any flaws, inspect them and fix them. There may be a broken component that needs to be replaced if the machine is an actuator type.
How can I tell if my snowblower needs a service?
Your snowblower may need servicing, according to certain indications. The machine might need repair if the engine does not start or there is a lot of oil or gas leak. Check the machine's seals for wear and replace them if necessary.
How can I fix a leaky snowblower myself?
Why is my snowblower leaking gas and how to fix it? Removing the impeller and replacing the seal is the most effective way to fix a leaky snowblower yourself. You'll need to use a screwdriver to pry the impeller off the shaft after removing the screws that secure it in place. You may replace the seal once the impeller has been removed.
What are the five most common causes of gas leaks in snowblowers?
According to the U.S. Environmental Protection Agency (EPA), five of the top ten causes of gas leaks in snowblowers are:
Leaking carburetor/fuel line
Failing gasket/sealant
Leaking spark plug valve
Leaking air filter
Loose fuel tank cap
What are some signs that my engine is overheating and causing the leaking?
Reduced fuel economy, engine overheating, black smoke coming from the exhaust, and a deterioration in engine performance are all indications that the snow blower is overheating and causing the leak.
What should I do if my snowblower won't start?
The most common cause of a failed snowblower is a bad fuel or air-fuel mixture. If the carburetor adjustment does not seem to be the issue, check the fuel lines for blockages or leaks.
Make sure the spark plugs are properly engaged and that the air filter is clean before continuing with these troubleshooting steps.
More Related Articles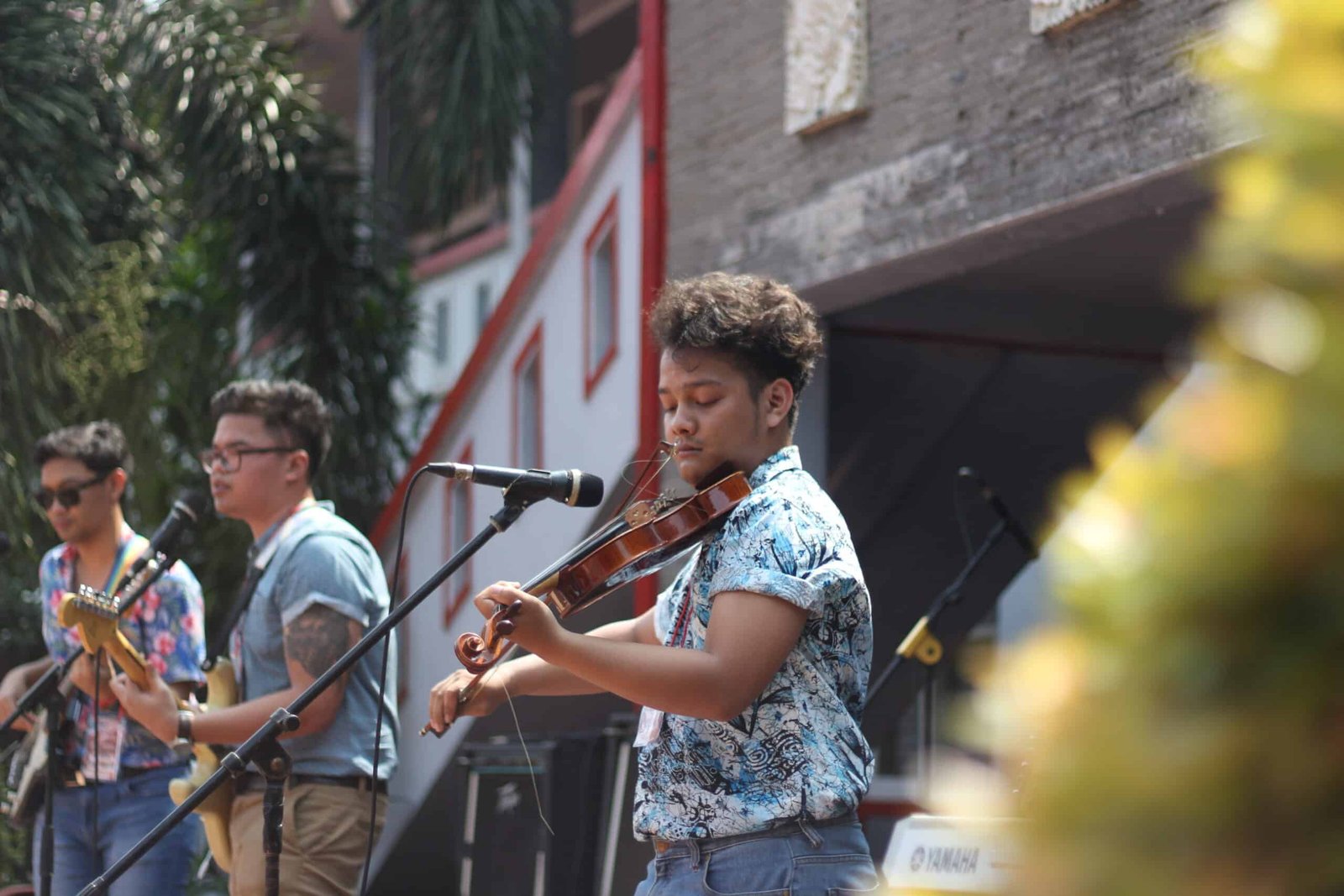 Hello, I am Yoseph, in my spare time I become a gardener and music composer♬.
I love gardening because it is a wonderful way to feel grounded, calm and connected to the earth. There are many things about gardening that I enjoy; picking flowers in the summer, planting vegetables in the fall, and harvesting produce in the winter. I also love how beautiful my garden is, watching plants grow into tall trees or being able to see all of my hard work unfold every year??.
Its really help me to killing time and its also relaxing.