Already owned a garden igloo, but unsure how to style it?
Want to make it look as jaw-dropping and beautiful as the ones you see on the internet advertisements?
Worry not, because here, we offer 5 garden igloo styling tips you can use for your garden igloos.
These tips were directly given by Pandora Maxton, an interior stylist.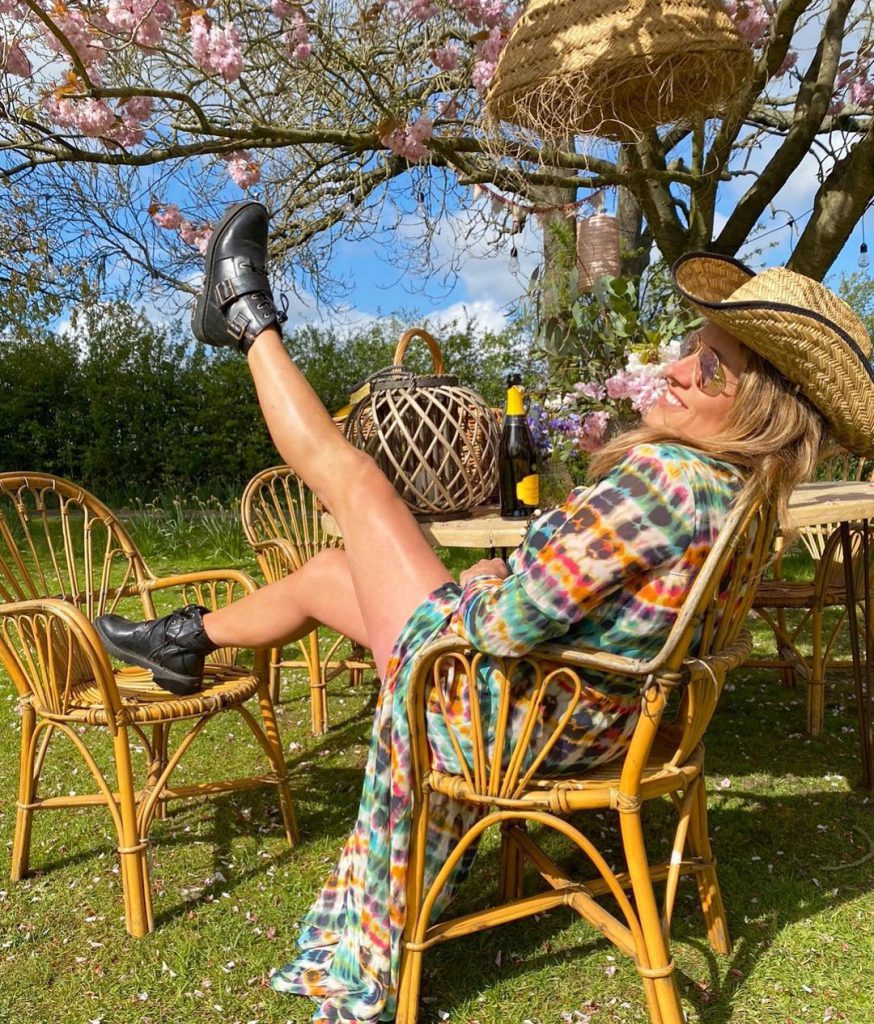 You can trust her on this, since she won the BBC show 'Best House in Town', and is a beloved outdoor stylist overall.
Let's first hear what she thinks about using a garden igloo:
Within a few hours you have an outdoor area ready to go that is warm and dry but still feel you are outside.

We have already had friends over for drinks and nibbles which was really fun.

I put a large round table in it and chairs and dressed it with lots of flowers from the ceiling and made the table look really pretty.

It was really cozy.

I think we will use mostly for entertaining, home office and also to bring on our baby tomatoes.

Pandora Maxton, New York
Now let's get started on the top 5 garden igloo styling tips from Pandora herself!
Choosing A Cozy Garden Igloo
Before you can style your garden igloo, first you must have a garden igloo.
Preferably one with a good quality, too.
If you already owned one, and believed in its quality, then set it up and go straight to the next section.
However, if you're still in the 'researching on what to buy' phase, we can offer you some recommendations.
Here we listed down the most reliable brands which make great garden igloos that you can consider.
Those brands include Alvantor, Vevor, Astreea, and many more.
For the record, the one Pandora uses here is the one from Astreea.
However, you can use any brand, as long as you like it and are comfortable with it.
Next up, we will delve into the top 5 garden igloo styling tips, straight from the stylist herself.
Garden Igloo Styling Tips (Pandora Maxton Version)
Pandora Maxton has put together some top tips that will help you create a stylish garden igloo.
From choosing the right materials to the ways of styling your igloo, Pandora has got you covered.
So read on these top 5 garden igloo styling tips and get inspired!
Old Rug or Carpet For Floorings
Place an old rug or carpet on the floor.
Pandora herself used an old seagrass rug that she keeps for outdoor use.
It makes the flooring of the garden igloo comfortable to step on.
What's more, it's better than looking at straight dirt or grass.
It's definitely going to please your eyes.
Make It Homey
Treat your garden igloo as if it's a part of your home; go wild and decorate it cozily.
For a big impact, make it a home away from home.
Don't be afraid to dress it up like a dinner table for a get-together.
Place mats, wine glasses, flowers, and candles will help you go all out.
Never Too Much Fairy Lights
The next tip is simple: use fairy lights.
It's impossible to have too many fairy lights, so you can use a LOT of them, no worries.
Like Pandora, you can also buy lights that are shaped like icicles and hang it from the garden igloo's ceiling.
At night, the lights would be especially lovely to look at.
Of course, to do this, you must make sure your garden igloo is powered electrically.
Flowers, Flowers, and Flowers!
Arguably the most important tip to liven up your garden igloo is this: place flowers!
Pandora recommends hanging a freshly-picked lot of trailing willow and greenery from the metal poles.
It is simple and inexpensive way to give an event a botanical feel.
Pandora also recommends purchasing some lovely fresh flowers and eucalyptus and hung them from the ceiling.
Real flowers won't last long, so use fake flowers or remove them after the event instead.
Or, you can opt for both by mixing them up and wrap wires around the stems of real flowers before hanging them from lights.
Pay Attention To The Entrance
Last but not least is to pay attention to the entrance.
The garden igloo's door should be welcoming.
Pandora planted bay trees and lanterns on both sides of the entrance.
It creates a welcoming atmosphere.
She also recommends adding a small rug on the outer side of the entrance door.
Sum Up
Stylist Pandora Maxton has shared her top 5 tips for stylish garden igloo styling in this blog post.
By following these tips, you'll be able to transform your igloo into a charming space in no time!
Or perhaps, do you have your own way of styling your garden igloo that you can share with the rest of us?
Let us know below!