Why Does My Plant Look Sad?
Bringing nature into our homes has led many of us to lose a houseplant or two along the way. Possibly that pothos in your background looks less appealing now, or maybe you want to try again after killing that succulent.
Even though we can't cover all the needs of each individual plant, we can help you get started with a solid foundation. Here are six ways to ensure your plant lives a long and healthy life:
6 Tips For Raising Happy Houseplants
Find your light
Holding the leaf of a Swiss cheese plant or your hand approximately a foot over the area where you intend to place the plant will help you determine how intense the light will be.
In order to get started, you need to determine the type of lighting you have.
Intensity
Depending on several factors such as the season and your window's orientation, you can give your room a low, medium or bright brightness level. (In the US, the sun is strongest on south-facing windows, the weakest on north-facing windows.) Here's a quick test to help determine what kind of light you need for your houseplant: Hold your hand a foot above where you want to place it. Whenever the shadow is crisp, clear and well defined, the light is bright. Usually medium light produces a fuzzy silhouette of your hand. The right amount of light for reading a book is considered low light.
Direct vs. indirect light
It is direct light when the sun line is straight from the plant to the sun. Light that is diffused by something outside your window, such as clouds, drapes or trees, is indirect. Succulents and cacti appreciate direct sunlight, but be aware that tropical plants are more susceptible to intense light than succulents and cacti.
A medium- to bright indirect light environment works well for most houseplants. Plants such as pothos, snake plants, some philodendrons, and ZZ plants thrive with lower light levels.
When you have no sunlight coming in, you should consider getting grow lights. Low light is not the same thing as no light.
The leaves of your plant might become smaller or stop growing altogether if your plant doesn't get enough light. It might even begin looking "leggy" or spread out.
Remember your roots
Whenever your plant becomes rootbound, where it wraps his roots around the inside of the container and grows out of it, you may need to upgrade to a bigger pot.
For your particular plant, you'll also need the right pot and soil mix.
Kirsten Conrad, a natural resource agent with the Virginia Cooperative Extension, says soil is essential for plants to grow. It is important for plants to have a balance between water, air, and nutrients. A good soil mix will contain pores that allow oxygen to enter. Most ready-made soil mixes are fine.
For plants to thrive, soil must contain oxygen pockets, so drainage is essential. For this reason, potting mixes commonly include chunky ingredients like perlite or orchid bark to help extra water drain out more quickly.
When the soil does not drain properly and when you overwater the plant it is at risk of contracting root rot. The tiniest air pockets in your soil will become waterlogged for a long period of time, and your plant will drown. Fungus can then take hold in the roots.
When the soil is dry, it is easiest to gently remove your plant from its pot and inspect its roots.
Normally, healthy roots are white to cream-colored, but a plant suffering from root rot will have roots that are dark in color; chocolate brown or close to black. Some of the coating on the roots may flake off as they are being handled. It's necessary to give new plants a month to settle in before repotting them. When it's time for a new container, make sure it has drainage holes on the bottom.
Then, there are other factors to consider, including clay and terracotta pots' porous nature that allows them to wick moisture from the soil. So, they're great for things like snake plants and hoyas, which require a little drying out between waterings. For items such as ferns and prayer plants, pots that are glazed or made of plastic preserve soil moisture.
This might signal that your plant has roots growing out of the drainage hole, which should prompt you to check and see if it is rootbound. Rootbound plants have roots wrapped around the inside of the pot, outgrowing it.
When expanding a pot, it is recommended to increase its diameter by 2 inches each time.
Ditch that strict watering schedule
People frequently kill their houseplants by overwatering. So, how do you know when to give them a drink?
A finger test is one of the simplest ways to determine whether soil is moist. Stick your index finger (or a wooden chopstick) into the soil and feel if it is still moist. Different houseplants need different amounts of water, but generally you should water them when the top two inches of soil are dry. You can also buy a moisture meter online or at a garden center.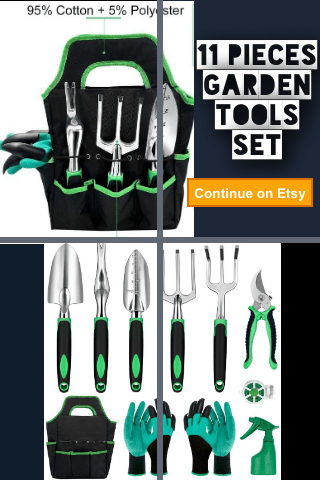 Carter says, "don't ever stick to watering your plants every week, or even every week. It should be whenever the soil itself feels the need to be watered." When you do water, make sure you do it thoroughly so that water will trickle out of the drainage hole.
Too much water? Not enough?
A plant's sad appearance can sometimes be difficult to distinguish from its suffering from too much water and root rot.
You'll probably notice if your plant is underwatered. If the pothos leaves dry out, they might curl in or begin to crisp up. A peace lily will probably droop if it is dehydrated.
When the soil of a plant remains permanently wet, yellowed leaves, or root rot can be signs that it was overwatered.
If you have flooded your gardens, put away that watering can and let them dry out. You can trim off the rotted tissue on your plant using sterilized scissors and make sure your pot is clean. Also, make sure you give your plant fresh soil if it has root rot.
Give your plant a name
Hilton Carter, a plant stylist and author, says that naming a plant helps you become a better plant parent. In addition to the work involved in caring for a plant, houseplants are enjoyable as well.
The purpose is to make your plant feel attached to you. Give it a name that makes it feel like part of you: Phil the Philodendron. An Alocasia polly named Polly.
As Carter explains, naming a plant encourages you to take better care of it. "It's incredibly hard to get rid of a plant that's struggling if you've given it a name."
You may also find that all that time spent with your plants watering, trimming, and dusting their leaves is pretty relaxing, too.
The moments to meditate are when Carter gets all of his free time, "which is when my self-care comes into play," he says. "Seeing new life, new growth. All that positive reinforcement makes me feel encouraged because I can recognize the benefits of my efforts."
Be a proactive plant parent
The more you observe your plants, the easier it is to identify problems. You know the old adage: An ounce of prevention is worth a pound of cure?
Pests
"You will be able to find any bugs or rodents you have right then and there," Carter says. "And you won't show up a month or two later and suddenly be dealing with an infestation."
The spider mite is tiny crawling arachnid that leaves thin webs along the underside of leaves. Mealybug looks like white cottony insects. Besides scale and thrips, you may also encounter aphids and scale. These insects are harmful if not controlled.
A humidifier or tray filled with pebbles and water can be used to help with spider mites. If you don't have a humidifier, keep your plants on a tray filled with pebbles and water.
In case you find pests, isolate the plant from others and wash it with a hose. Then spray the plant with diluted water and either insecticidal dish soap or neem oil to kill the insects.
It's not necessary to purchase an antibacterial dish soap or an ultra-concentrated one, notes Adam Pyle, a horticulturist at the U.S. Botanic Garden.
No one has a green thumb
You don't need to have a green thumb to take care of plants. You can learn how to do it.
A final note of advice: There's no such thing as a "green thumb." Growing vegetables and plants is a skill that can be learned.
Carter says, "People who consider themselves green thumbs understand the amount of work necessary to maintain plants."
The important thing is that you learn from your mistakes, do your research and take your time.
We're interested to hear from you if you consider yourself to have a brown thumb. You just have to figure out which plants will thrive in your space and then do the work.