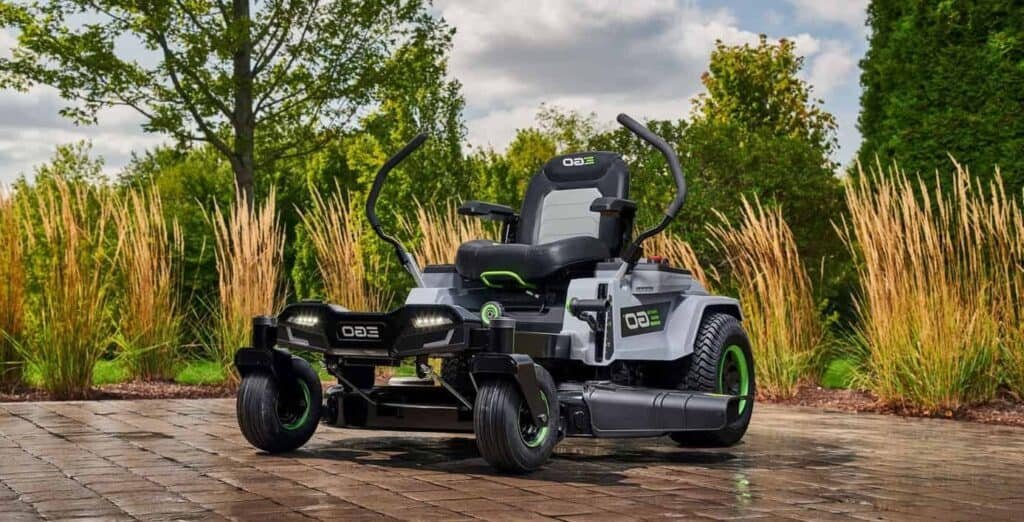 Lawn mowing has never been easier with the ever-growing popularity of riding lawn mowers.
But which riding lawn mower is best for a homeowner?
This blog will help you find out by providing a list of the top 10 riding lawn mowers that are currently available.
From powerful and reliable electric lawn mowers to fuel-efficient models, this list has something for everyone.
Read on to find out more about each riding lawn mower and why it's one of the best on the market!
Top 10 Riding Lawn Mowers
Lawn mower season is here and that means it's time to get your riding lawn mower ready!
To find the best riding lawn mower for you, it's important to research different models and make a list of what you need and want in a lawn mower.
Once you have this list, start reading the manufacturer's instructions so you know how to use the lawn mower safely and effectively.
Last but not least, always have fun riding your lawn mower and enjoy the fresh smell of freshly mowed lawn!
1. Best Overall: Husqvarna YTH18542
Husqvarna YTH18542 is the best riding lawn mower on the market for those who are looking for a powerful engine and adjustable cutting blade.
With its high ratings and 3-year warranty, this lawn mower is a safe investment.
2. Best Electric Riding Mower: Ryobi RY48111
If you are in the market for a new riding lawnmower, the Ryobi RY48111 is a great option to consider.
It has plenty of features that will make your life easier, such as a comfortable seat and a height-adjustable cutting deck.
Not only is this machine easy to use, but it also manages to be powerful and efficient – making it perfect for larger lawns or areas where high-volume grass cutting is required.
3. Best Zero-Turn Mower: Cub Cadet Ultima ZT1
If you are looking for an excellent riding lawn mower, then the Cub Cadet Ultima ZT1 should be at the top of your list!
Not only is it powerful and efficient, but its high speed transmission makes it easy to navigate.
4. Most Bang for your Buck: John Deere S120
If you are looking for a riding lawnmower that will give you years of reliable service, the John Deere S120 should be at the top of your list.
This affordable machine is powered by an engine that can handle even the thickest grasses with ease, while its mulching system leaves your lawn clean and tidy both inside and out.
5. Cub Cadet XT1
If you are looking for a riding lawn mower that will give you the best cut, then the Cub Cadet XT1 should be at the top of your list.
This powerful engine makes short work of all types of grass, making it easy to get a perfect lawn every time.
Additionally, its variable speed allows you to adjust it according to your needs- ensuring that you get the best cutting performance possible.
Plus, if mulch mode is what you're after, this lawn mower has got that too!
6. Troy-Bilt Pony
The Troy-Bilt Pony lawn mower is perfect for those who are looking for a high-quality riding lawn mower that is affordable.
It has two speeds – high and low – making it ideal for cutting through thick grass.
Additionally, the 21 inch cutting width makes it possible to cut through any type of terrain with ease.
7. Ryobi 42-inch Zero Turn Mower
If you're in the market for a zero turn mower that is perfect for beginner riders, look no further than the Ryobi 42-inch Zero Turn Mower.
This mower features a cutting system that allows for incredibly precise cuts every time – making it perfect for both residential and commercial use.
Plus, with its 10-year warranty and free delivery, this lawnmower is definitely one of the best buys on the market today!
8. Husqvarna Z254
If you're looking for a lawn mower that is powerful yet easy to use, then the Husqvarna Z254 should be your go-to option.
With an adjustable cutting height and mulching blades, this machine will ensure that your lawn looks neat and tidy every time.
Plus, its heavy-duty steel chassis ensures long-term durability and reliability.
9. Toro 42-inch Timecutter
If you're looking for an easy-to-use riding lawn mower that can cut large areas quickly, then the Toro Timecutter should be your go-to choice.
Not only is it one of the best mowers on the market today, but its mulching system also makes cutting lawns a lot less time consuming and laborious.
Plus, its large cutting deck means that you'll be able to tackle even large gardens with ease!
10. EGO Power ZT4204L Rider Lawn Mower
If you are in the market for a riding lawn mower that is both powerful and easy to operate, then the EGO Power ZT4204L should definitely be at the top of your list.
With its 5-position cutting height adjustment, it can accommodate everyone from beginners to experts alike.
Additionally, its engine is extremely powerful and able to cut through even the toughest grasses with ease.
What To Look For In A Riding Lawn Mower
When it comes to riding lawn mowers, you want to make sure you're getting the best possible option for your needs.
Consider the height of the deck, the cutting system, the seat, and the motor.
Additionally, make sure to look for a mower with a powerful motor that will handle thick grass quickly.
Additionally, consider a mulching blade to reduce clippings and help reduce the need for fertilizer.
Finally, make sure the mower has an easy start button.
Frequently Asked Questions
What are some of the most important features to look for in a riding lawn mower?
A riding lawn mower should have a high deck, which is the top of the mower that the operator stands on.
The deck should be high enough so that the operator can easily see over it and avoid obstacles.
It is also important for the deck to be wide enough so that the lawn mower can cover a large area quickly.
The mower should also have a powerful engine so that it can move around obstacles easily.
How can I tell which type of grass is best suited for my riding lawnmower?
You can identify types of grasses by their seed heads.
For example, a clover lawn mower will typically cut tall fescue grass, whereas a mower designed to cut lawns with a less-than-ideal surface may have trouble cutting johnson grass.
Conclusion: Top 10 Riding Lawn Mowers
Look out if you see one of our top 10 riding lawn mowers recommendation here!
From features to price, these lawn mowers cover all the bases.
So, whether you're in the market for a new riding lawn mower or just need to update your current one, make sure to check out our list!
We've also covered 5 top riding lawn mowers according to different category, learn more here.
Let us know which from these top 10 riding lawn mowers would you look for your yard!
Hi, I'm Agra and I love gardening so much. It's the best way to get back in touch with nature and hang out with your friends. When you meet new people, they'll be amazed by your vast knowledge of plants, which can be very helpful in meeting new people! When I'm not working on my blog, you can find me helping my friends and family grow their gardens. ?