Best Plants For Your Personality!
The benefits of indoor plants extend beyond improving the quality of the air in your home to alleviating anxiety and depression. Based on your personality, here are some tips for choosing the perfect houseplant. 
It's no secret that our society faces serious threats with respect to mental health. People are currently suffering from anxiety or depression, and considering everything from social media to contraception has been connected to poor mental health, this shouldn't be all that surprising. Studies show indoor plants may be precisely what it takes to reduce anxiety symptoms. While some people use accessories like meditation headbands or weighted blankets to manage their symptoms, or alternative methods, indoor plants may help improve your well-being.
According to research conducted by UK scientists, those exposed to green spaces – including parks and cleverly placed indoor plants – are happier, have a higher sense of self-worth, and have a better quality of life. Although adding some houseplants to your house could improve your mood, not everyone is blessed with a green thumb – but that doesn't mean you shouldn't take advantage of the benefits. Choosing a houseplant based on personality can lead to thriving indoor jungles (and a healthier state of mind) within a matter of days.
Travel Often? Get a Snake Plant!
Not only will you look amazing on Instagram with a mother-in-law's tongue, but you can also leave the plant alone even when you're away. The mother-in-law's tongue plant, also known as a snake plant (or sansevieria in scientific terms), does best when not overwatered and has low light requirements, which makes it the ideal plant for jet setters. You just have to remember to draw the curtain and give it a drink before leaving the house.
Claim as a Trailblazer? An Olive Tree!
Are you already familiar with fiddle-leaf figs? Do you still have that monstera you bagged in the past? A tree of olives will do you the world of good. Traditionally grown outdoors, this Mediterranean beauty is far removed from the jungle vibes that currently dominate Instagram, which makes it the ideal plant for today's trendsetter. Your living room or bedroom will look rustic and inviting with its delicate leaves and spindly branches, and the plant will thrive next to a sunny window.
Achieving for the Highest? Grab an Aloe Vera!
In addition to cooling sunburns, this resilient succulent gets the job done when it comes to soothing cuts as well as competing with expensive air purifiers. An aloe vera study by NASA found that it could help reduce the amount of formaldehyde in the air, while it also claimed to be able to remove wrinkles when applied to the skin. The best way to get the most from aloe's health benefits is to keep it in a bright place inside and only water it when the soil is not wet.
A Type "A" Kind of Person? A Calathea!
Consider the calathea as the spirit plant of the fussy person among your friends. The calatheas score a perfect 10/10 when it comes to appearances, but they also are known for being very (*cough* very) particular. As a result, their soil must be moist but not soggy. They don't like too much moisture, but they also don't want too much dryness. They grow best in humid conditions and dappled sunlight, and if you take care of their needs, they'll purify your air and enhance your decor.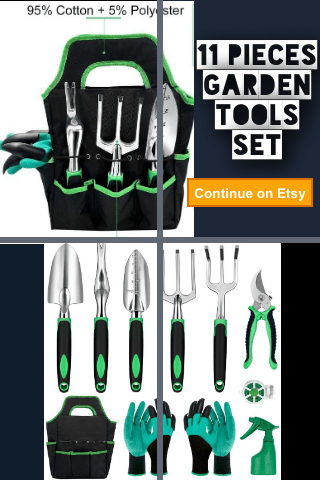 Best at Being a Flaker? Plant a Zanzibar Gem!
Are you prone to forgetting about your lunch plans and managed to kill your air plants somehow? Zanzibar is a gem that you should not miss. In addition to providing the perfect statement plant for any dark corner in your home, the zanzibar gem is used to living on dimly lit forest floors and is fairly immune to pests. It can also tolerate occasional watering, which makes it nearly indestructible. I mean that seriously. In fact, if you give it too much attention, it is more likely to die, so if you want to add some greenery to your space without doing any work, this is the plant for you.
Always Busy? Have a Devil's Ivy!
You can depend on devil's ivy if you want a plant that can match your competitive nature. Devil's ivy, which is also known as golden pothos, likes to grow and grow and grow – though it's relatively low-maintenance, which means you won't have to plan too much time for it. Put it in a spot that receives indirect sunlight (although it will do just fine by a shady window), water it when the soil is dry and it will flourish! Did you know the trailing vines in this plant remove pollutants like benzene, trichloroethylene, xylene and formaldehyde from the air as well?
Worry a Lot? Lavender is Your Plant!
Lavender is the best way to soothe anxious thoughts, so keep it in your kitchen and bedroom so you can take a good sniff whenever you feel anxious. Besides making you feel like you're in the south of France, the purple flowers' aroma has been proven to nix stress and calm frazzled nerves. The plant can be kept in a bright, sunny spot and its flowers can be used to make teas, heat packs, and baths.
Happy to Help? Call on a Monstera!
A monstera plant is not for the faint-hearted, even though it is one of the most popular indoor plants right now. You will need to give these plants the attention they deserve (such as dusting their surfaces frequently and misting their leaves regularly), and since they are sensitive to excessive sunlight, you should provide them with plenty of shade. When you can put in the effort to grow it (who are we kidding, you were born to do this), you will receive clean air and all the zen vibes.
Social Butterfly at Best? Spider Plant!
In the same way that you don't like to be alone, spider plants are always finding new friends. In addition to being easy to propagate, spider plants are also very easy to maintain, making them a good choice for someone who is always on the go. If you force the spider plant to endure a little heat, wind, water stress, or shade, it will bounce right back once again. Plus, you can use its beautiful leaves as a conversation starter whenever you're entertaining guests.
Daydreaming All Day? Fiddle-Leaf Fig as Companion!
What could be more romantic than a fiddle-leaf fig? There is no such thing on this planet. This versatile fig might have soared in popularity a couple of years ago, but now it fits just about anywhere, so it's no surprise it has played a starring role in many home renovation dreams. The foliage will remain fresh and lush all year round, and its vibrant aesthetics will keep you enchanted all year long. Provide it with enough water on a weekly basis (but not too much) and bright, indirect sunlight.