How Important Is Drainage?
If you're new to the world of snake plants, you might be wondering if your snake plants need drainage in their soil. Snake plants don't need a lot of water to survive, but they do need some. We looked into how to properly care for a snake plant and ensure sufficient drainage.
What's The Common Problem?
Root rot and other fungal infections are common in snake plants. As a result, it's critical to ensure that your snake plant's pot has adequate drainage. Given that snake plants are succulents, they may not require as much water as other indoor plants. However, it's ideal to make sure that any water they do get drains correctly so that the plants' roots don't sit in a pool of water for long periods of time. Let's jump in to know the answer!
Snake Plants And Drainage
Snake plants do best in well-draining, well-aerated soil. Although snake plants may survive four days in standing water, they are susceptible to root rot. Roots require water to flourish and grow, but too much of it can cause them to suffocate, bloat, and over-water the plant's bark and leaves. As a result, the leaves of a snake plant will begin to lean over or become withered. You may have also observed the leaves turning yellow and brown.
The Side Effect
If there is too much free-standing water in the plant pot after a watering session, the snake plant can develop fungal and bacterial problems. It's best if the pot has at least one drainage hole. Good drainage maintains the soil healthy and allows it to offer the nutrients that the tree requires without being overburdened with water.
Do Snake Plants Need Drainage Holes?
Yes, snake plants need drainage. At least one drainage hole should be present in your pot. Create an effective drainage system within the container of your snake plant to ensure its success. If your snake plant doesn't have a decent drainage system, it can develop a variety of diseases that are difficult to treat once they've established themselves. Simply, an over-watered snake plant might grow agitated and perish due to a lack of nutrients. You can use a tool knife or a pair of wire cutters to add a drainage hole to a plant pot that doesn't already have one.
Make Your Own Good Drainage Holes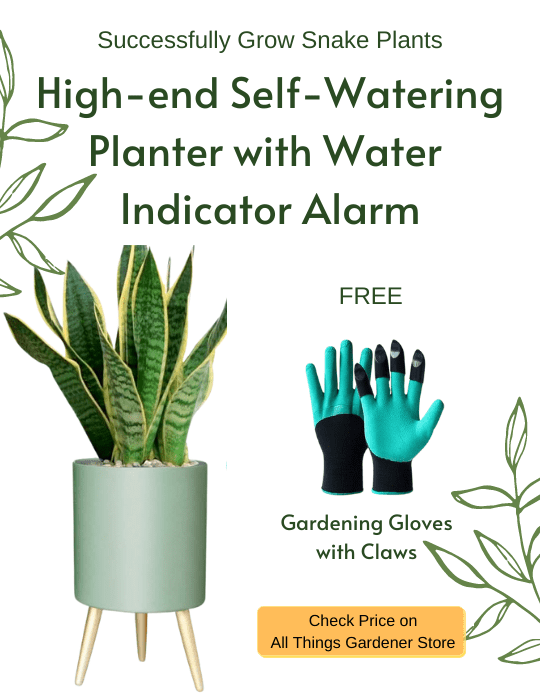 You'll need three items to get good drainage in your pot:
A good soil combination that allows for adequate drainage.
At least one drainage hole in the plant pot
Materials that aid in drainage
Let's take a closer look at each of these points.
A Good Soil Combination
How your plant soil drains water is determined by its density. It's best to mix your snake plant soil with an aerating ingredient for improved drainage. Although there are exceptions to the rule, most potting soil comes pre-mixed with additives, so you won't have to add these ingredients yourself. Inquire at the nursery where you bought your snake plant about the optimal potting soil combination for your snake plant.
At Least One Drainage Hole In The Pot
Since snake plants need drainage holes, you should put them in the pot which has one drainage hole. To help your snake plant's soil wick away any extra water, choose a deep plant pot. Taller pots can store more soil, allowing more water and air to penetrate the soil's surface, ensuring that even if the base layer is moist, other sections of the soil remain dry. The entire soil mix may hold too much water if a plant pot is on the short side.
Materials That Aid In Drainage
If you notice that your snake plant soil is excessively damp or dense, there are a few elements you may add to the mix to help it drain better:
Perlite: Perlite is a porous, lightweight white substance that is often used in potting soil. It might help your snake plant soi with drainage and aeration.
Vermiculite: Another highly porous substance you may use to improve drainage in your snake plant soil is vermiculite.
Related Articles