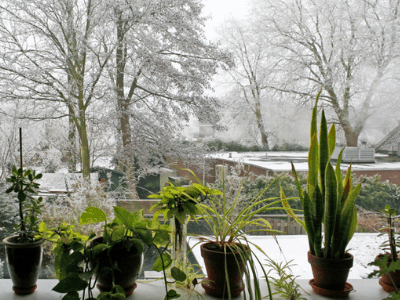 For healthy and bushy growth, it's necessary to fertilize your indoor plant…
But should you fertilize your indoor plants during their dormant season?
We will find out if fertilizing in the dormant season…
… has any positive effects on plants or does it harm them instead.
Hear it first from Sarah!
I've always heard that fertilizing plants is the way to go…
… so I always fertilize my houseplants for maximum growth – especially in winter.
I didn't really went through thorough research before fertilizing…
Hence, I wasn't aware of the risks that I was going to face…
After quite some time, I noticed something about my houseplants…
They experienced symptoms of death, and I was so worried…
Did I do something wrong?
Oops, something is definitely wrong…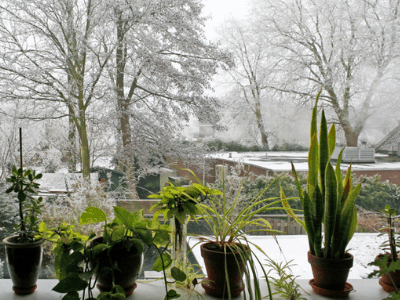 Winter is not the best time for fertilizing indoor plants…
Houseplants are active during the spring and summer but dormant during the winter…
Winter fertilizing can cause a variety of problems to your plants and negatively affect their health…
Indoor plants must only be fed in spring and summer…
It is critical to feed your plants in order to grow healthy…
… but over-fertilizing or fertilizing at the wrong time of the year can harm your plants.
This article can help you learn when to fertilize your indoor plants…
… and how to deal with overfertilizing them.
Please read to the end to learn more about when you should fertilize them…
Importance Of Fertilizing Indoor Plants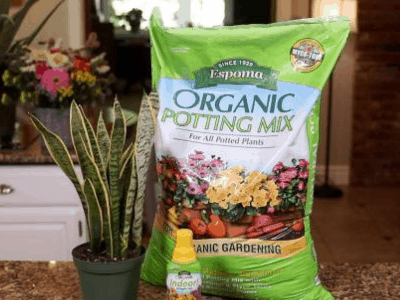 Fertilizer is simply sunlight, water, and nutrients, which are necessary…
… to produce photosynthesis in plants.
Plants use fertilizer as a boost to process their food through photosynthesis…
Fertilizer is like vitamins for plants…
Plants need a natural environment in order to grow, especially outdoors…
… however, a lot of processes are happening, including dropping leaves…
… and branches, availability of microorganisms, and earthworms…
… which gradually turn organic material into nutrient-rich soil fertilizer.
For indoor plants, there is no microbial activity since the potting soil mixes don't have it…
Therefore…
We must supply the plant with nutrients to maintain the soil balance…
Different types of fertilizers are available depending on the soil and plant requirements…
Theoretically, plants can't tell the difference between nutrients supplied by the granular and liquid fertilizers, but they both have advantages depending on the farming application.

Michigan State University Extension
Various types of fertilizers can be combined, organic and synthetic…
… in order to meet the needs of the plants.
For organic fertilizer I mostly recommend using seaweed solution…
… or compost made from your kitchen waste.
There are specific rules for the use of fertilizers available on the market…
… however, we can use them without much trouble.
First, you should follow all the instructions that you are given and…
… second, use half the amount recommended.
It might seem ironic but this is just basic math that we found…
… and we found that using synthetic fertilizers less is always better.
When Should I Fertilize My Indoor Plants?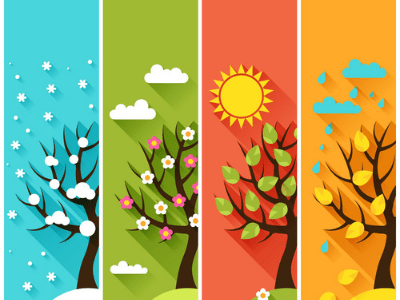 A plant's growing season, occurring during spring, summer, and fall…
… corresponds to the time when fertilizers are applied.
The growing season for plants in tropical and subtropical regions will last all year…
Fertilization is not necessary during the non-growing season…
… because plants do not require extra nutrients.
Additionally…
It completely depends on the variety of the plant when to feed…
Fertilizer is mainly composed of three key nutrients, namely N, P, and K…
The N-P-K stands for Nitrogen, Phosphorus, and Potassium…
The plants with more foliage will need more Nitrogen…
… while well-balanced fertilizers can be used as an alternative.
In the same way, if we want to grow flowers indoors, we may need to add more phosphorus…
In general, potassium protects plants from diseases and encourages them to grow well…
When Should I Stop Fertilizing My Houseplants?
It is not necessary to feed plants during the winter season…
… as they are dormant and not growing, but we must take care of a couple of tips.
In the early spring we start applying fertilizer.
At first, start with a tiny amount since the plants have not become used to the full amount of feed…
The frequency and amount of fertilization should be gradually increased…
We reduce the amount of feed and fertilizer once fall arrives, which is around mid-August…
Moreover…
It depends on the region you belong to…
If you are a resident of a tropical or subtropical region…
… we can feed plants almost throughout the entire year.
There is another situation when excess fertilizer should be avoided…
… when the plant exhibits no growth or too little growth.
The plants are exhibiting one of the signs of overfertilization…
… so we must immediately stop feeding them.
Problems Of Fertilizing Your Houseplants In Winter
We might be tempted to feed our plants during the winter…
… because they are not growing.
Don't give in to this temptation…
In general, houseplants dormant in the winter do not need extra feed…
Therefore, they have little need for extra feeding and care…
In the winter, since the plants do not grow…
… the amount of salt that they ingest from the soil is also reduced.
When we continue applying fertilizer during the winter…
… we could make the plant susceptible to multiple diseases.
Some of the symptoms are:
Yellowing leaves
Drooping leaves
Loss of Foliage
Burning of leaves
Burning of roots
There are a number of symptoms that can come from fertilizing houseplants in winter…
In order to prevent the above scenario, we should cut back on the feed…
… at the start of the winter season, around mid-August or early September…
… and then resume it late in the season.
The foliage is improved if the plant is misted regularly…
… during the winter, which also controls the humidity.
It is believed that this time of year is a period of rest for the plants…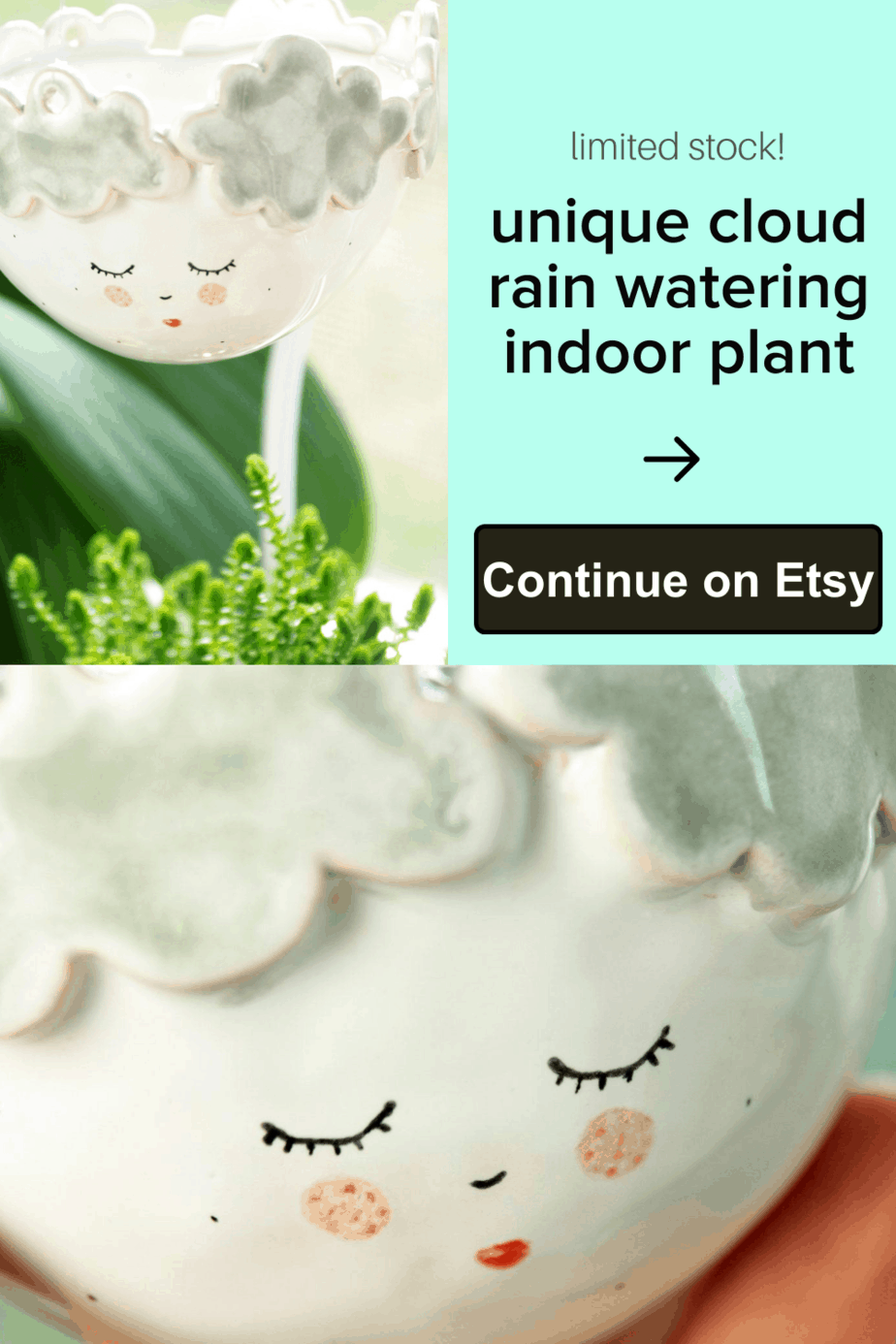 Therefore, we will dry out the feed and water regime during this time…
What If I Already Feed My Plant In Winter?
If you fed our plant already and weren't aware…
… it shouldn't be fed during the winter then don't worry.
An important point here is that the plant should not be stressed…
If any of these symptoms occur, then we should act quickly…
Below are some signs or symptoms we should look out for…
So that your plant can recover from the shock caused by the excess fertilizer…
… it is important to remove excess fertilizer from the soil.
Then…
Give the plant a good, gentle spin through the water; by doing this…
… you are helping it release the excess fertilizer from its soil.
We do not want the plant to stand on water…
… so be sure to throw away excess water from the drainage tray.
It is recommended to repeat the procedure around three to four times…
… to ensure that the fertilizer has been eliminated.
Water the plant properly and relocate it to a more sunny spot than it was previously located…
Adding more fertilizer later is always easier than flooding the plant with excess fertilizer…
We can also conduct a soil test in order to find out the composition of the soil…
Its acidity or alkalinity can also be determined…
If we want to restore the soil to its neutral state, we can always do that…
What Are The Signs Of Over-Fertilizing Houseplants?
When using synthetic fertilizer, as a general rule…
… you should never overfeed your plants.
Use less fertilizer than the recommended amount…
In addition to causing multiple problems, overfertilizing your houseplant…
… could also end up to you exterminating your plant.
N-P-K ratios have their purpose, and if we apply them improperly…
… then there are consequences since plants are different…
… in how they handle these chemicals.
An overfertilized plant exhibits the following symptoms:
Slow or No Growth
A similar scenario might also occur during the winter…
… since the plant is at rest during this season. 
It is therefore best to avoid fertilizing houseplants during the winter…
… unless you are from a tropical region.
Lesser Foliage
If we overfeed the plant, we will notice that it does not grow foliage…
… and instead, the plant may end up dropping the foliage.  
Black or Brown Roots
One of the signs that your plant's roots are rotting is that your soil is overfertilized…
When the plant takes in too much fertilizer, it might begin to decay…
It is important that the root rot issue does not worsen…
… as the plant will begin to attract pests and insects, which could be harmful.
Additionally, we may lose the plant…
Brown Leaf Margins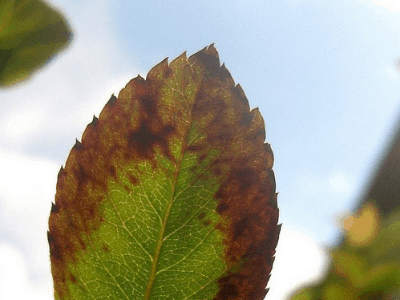 The browning of leaf margins or the browning of leaf tips is caused by overfertilization…
The plant cannot take up water from the soil…
… due to the increased salt content due to overfertilization.
Higher levels of salt in the soil will cause the roots to be damaged and could lead to root burn…
As a result, the leaves brown at the edges…
Yellowing Leaves or Droopy Leaves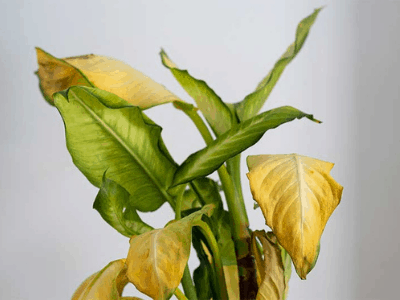 It's difficult to tell why the leaves are yellowing. It may or may not be caused by disease…
Overwatering your plants could be the cause…
The soil should feel dry or moist but not wet, if it does this…
… then the plants have likely been over fertilized.
Yellowing of leaves can also be caused by a pest situation…
… but the pests attack the newer leaves of the plant.
Check to see if your indoor houseplants have any pests, and if not…
… examine the plant's regime and whether it has been over fertilized.
How To Save A Plant That Has Been Over-Fertilized?
This indicates that your plant has been overfertilized…
Therefore, we are certain that it has been overfertilized…
Do you think that the plant will die? What are we going to do now?
Please do not worry, as we will assist you in recovering your plant…
Please don't freeze the plant! It needs to be balanced again…
The salt build-up is preventing the plant from taking in water…
To recover from this situation, we just need to follow a few simple steps…
Therefore…
In order to accomplish this, the excess fertilizer must be removed from the plant…
Plants are already under stress, so we do not want to add to their stress…
If we cause more stress to them, stunted growth may occur as a result, causing a shock to them…
We must remove excess fertilizers from the topsoil if we notice a crust…
Rather than removing more than 25% of the soil, try to keep the density constant…
Step two is to remove any wilted or burned leaves…
… since they don't benefit the plant any longer. They will only stress it…
From that point on, use long, gentle waterings to remove the fertilizer from the soil…
Immediately remove the tray from the sink and let the water drain from the drainage holes…
For best results, repeat these steps three or four times…
… to ensure that excess fertilizer has been removed from the soil.
It is highly recommended not to feed your plant for at least a month after draining it…
These steps should be enough to help your plant recover…
To sum it up…
It is necessary to fertilize your houseplants to boost their growth…
… and to provide them with the crucial nutrients.
Nonetheless, the winter season is not the recommended time…
… to excessively fertilize your houseplants…
… because this is the time when they go dormant.
Let your houseplants rest during the winter…
… and continue fertilizing during the spring and summer.
Conclusion
Hopefully you had find the answer to your question…
… by the end of this article.
For further queries, comment down below…
… or reach us from the contact us section.
Check out more of our articles in this website like this one here!

Have an awesome gardening journey!
Related Articles!