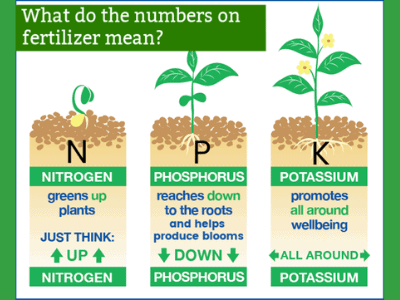 Have you ever wonder whether you should be fertilizing snake plant or not?
This article discusses about fertilizing snake plants or Sansevierias…
In what amounts, in what proportions, and at what regularity should it be applied…
But first, let us hear the story of a fellow friend…
Hear it first from Jim!
I heard that the snake plant is a very easy and low maintenance plant…
As a person with no green thumb, this is good news for me…
Nonetheless, I noticed something odd with my snake plant one…
It doesn't grow very much after several months…
I thought that it might be because I don't take good care of them…
But they seem to be very well growing – aside form the stunted growth…
Then I looked it up in the internet, and I found out that…
… there's such thing as a fertilizer!
It was said that fertilizers help plants to grow faster…
So I suspect that that's what hinder the growth of my snake plant.
Are you like Jim?
If you happen to not know what a fertilizer is…
This is a guide to fertilizing that may help you out…
… especially if you need it for your snake plants!
Read on…
NPK Values – What Do They Mean?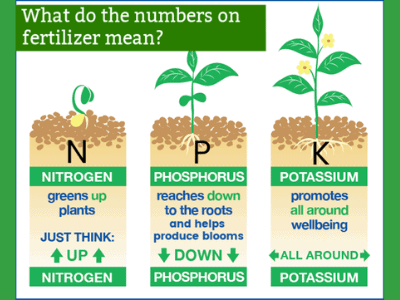 It's essential for us to first understand what the NPK values are before we discuss about fertilizing…
When you have ever bought fertilizer you may have noticed…
… that each pack carries three numbers separated by a hyphen.
Did you ever think about finding out what they are?
Yes, those are just plain old numbers referred to as NPK values…
They are letters to represent each of the nutrients most crucial…
… to the growth of a plant. Let's see which.
N stands for nitrogen, the primary nutrient that influences the growth and development of plants.
P is for Phosphorous which is responsible for providing nutrition essential to establishing roots and producing flowers and fruits.
K stands for potassium, which makes the transfer of water and nutrients in your plants much easier.
In addition, each number indicates the percentage by weight…
… of each nutrient based on the total weight of the food.
Let's illustrate this with an example:
If you buy a 10-20-15 bag that is 10 kg in weight, then the bag contains 1 kg of nitrogen, 2 kg of phosphorus and 1.50 kg of potassium. The rest of the weight will contain other nutrients and other additives.
After we saw the example before, I have no doubt…
… that everything should have been more than clear.
Therefore, we are in a position to continue…
How To Grow Your Snake Plant?
We present this post as an informational blog on fertilizing snake plant…
However it is imperative that you take proper care of it…
… so that it grows healthy and strong.
Despite its rustic nature and the fact that little attention is required of it…
… what matters is getting to know the proprietors.
We will look at what care must be exercised with Sansevieria…
Please note that this list is not arranged by priority…
There are no criteria in order to rank points…
The ordering is random so no point is less or more important than the next…
Soil
You don't have to worry about the type of soil when choosing the above…
… the most important thing is that the soil has good drainage capacity.
Make sure the plant is placed in a pot with good drainage holes…
Light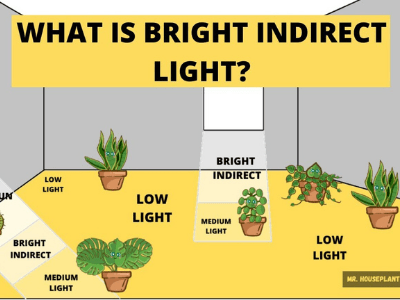 Even though it develops very well indoors, it prefers direct sun exposure the most…
It is therefore extremely important to locate a place where you receive sunlight…
Otherwise, it can be moved to a location which is regularly exposed to sunlight…
Temperature
Thermally, it is highly resistant to high and low temperatures…
However, if you live in places where temperatures drop below – 3 ° C, they can be harmed.
When this happens, they should always be kept inside…
Humidity
Wears out very quickly in hot, dry environments…
The leaves will still keep their color if it is not sprayed with water…
… and the ambient humidity increased.
Water
Since we pointed out that it grows well in dry climates…
… you can imagine that it doesn't need much irrigation.
The irrigations are quite sporadic during summer with a couple of irrigations a month…
… while in the winter one from time to time will suffice.
Pests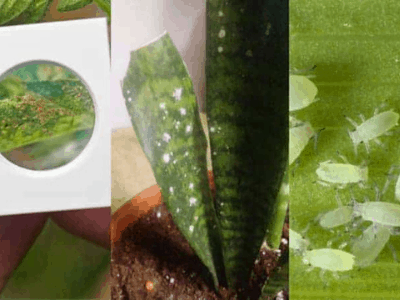 We often find some of the most common pests, such as snails, mealybugs, or fungi…
Make sure you monitor these pests on a regular basis so you can deal with them on time…
Reproduction
There are three ways to propagate a plant, parting a leaf from the older one…
… cutting a leaf from the newer one, or by seed.
Growing the latter is more difficult because it doesn't re-seed…
Fertilizing
We end off the list with fertilizing Sansevieria…
Although it isn't essential to its development, we will see in following sections…
… that it is highly beneficial when cultivating it…
If you have read this post, then you are probably interested in knowing more…
… about fertilizing other plants.
Fertilizing Snake Plant
The robust ruggedness of Sansevieria has already been mentioned…
… a couple of times and it is one of its greatest virtues.
As a result of the rusticity of the plant…
… it does not need fertilizers to grow normally.
Anyway…
If you wish to give your snake plant a little boost and for it to grow a little bit more…
… it's a good idea to give it a couple of fertilizing treatments every year.
Next, let's look at the best fertilizer options for picking…
… when to employ them as well as when to use them.
Best Fertilizer for Snake Plant
Since they are slow-growing (a bit more so than other plants)…
… and do not need large quantities of nutrients, the best fertilizers are slow release.
Slow release fertilizers include products in which the nutrients contained within the product are either slowly soluble, slowly released, or held in a natural organic form (which require mineralization and nitrification in the soil).

David M. Kopec, Extension Turfgrass Specialist
Several of these are a productive, controlled and extended form…
… of providing nutrients to your plants.
Generally…
The action time varies being recommended for a mother in law's tongue…
… has been exposed for six or eight months.
You should favor a slow release fertilizer for houseplants…
You can find fertilizers of this type that have NPK values…
… such as 18-6-12, 12-8-16, among others.
It is usually in solid form. Liquid fertilizers have quick action…
For spring transplants of snake plants, we don't recommend…
… fertilizing the plants beforehand.
When the substrate is changed, it will be more than enough…
Prolong fertilizing until the second spring…
The slow-acting fertilizer we need is organic…
… so you can pick an organic fertilizer as well.
Examples of organic fertilizers can include earthworm humus, compost, animal guano, etc…
Due to their high nitrogen content these fertilizers can be used…
… but you should be extremely careful with their application in a Sansevieria.
How and When to Fertilize?
It won't take long before your snake plant is fertilized…
I assure you that you have spent more time…
… reading this easy publication than it will take you to fertilize.
Fertilizing Sansevieria is best during the months…
… that cover the spring and summer months.
In other words, while the plant is active…
The leaves should not be fertilized in autumn or winter…
You should leave them alone in those seasons to rest…
We will begin fertilizing our indoor plants…
… with a slow release fertilizer as soon as spring arrives.
Fertilizers of this type are pretty common…
… so you usually have no trouble finding them in any nursery.
The seller should be able to tell you the way…
… if you see something like 18-6-12, 12-8-16 nutrient concentration.
Otherwise, you can consult with the seller…
… maybe the seller will be able to advise you.
It depends on the fertilizer you are using…
… what amount of fertilizer you should apply…
… and how much you need to water it.
Generally, a single application in early spring…
… is sufficient in case of slow release, which lasts for 6 months.
You may have to apply faster acting fertilizers at more frequent intervals…
However, the recommendation is to only fertilize your snake plant…
… once a month and in the spring and summer months.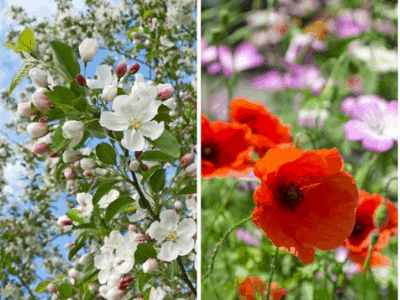 Last but not least, read the instructions on how to use the fertilizer…
Every good fertilizer has complete instructions to be read in its container…
If you don't have it you should not use it…
To sum it up…
Fertilizers are essentially essential nutrients for plants…
… that performs alongside the sun and water.
It mainly consists of the NPK elements…
… which are nitrogen, phosphorus, and potassium.
As for snake plants, apply fertilizer during their active growth…
… which happen during the summer and spring.
An application of once every two weeks until a month is appropriate…
Conclusion
It's time for you to fertilize your snake plant…
Comment down below once you've tried it yourself…
… or contact us if you still have queries on the matter.
Check out more of our posts in this website like this one here!
Have and awesome gardening journey!
Related Articles!