There is something fulfilling and rewarding about gardening…
Whether you grow your own plants or prefer indoor plants…
However…
.. not everyone has an exceptionally green thumb.
In the world of gardening, there are so-called fail-proof tips…
… for lush plant growth that are everywhere…
… and it can be difficult to discern fact from fiction.
The effects of soapy water on plants are a hot topic of debate…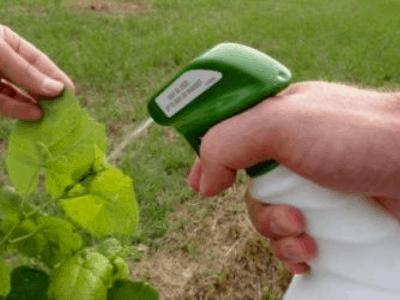 Hear it from Michael!
I once went to my friend's house for a chill out day…
And I saw something very fascinating that I've never seen before…
He connects his washing water channel to the plants containers beside his house…
I asked him right away of why that is the matter…
Isn't soapy water inherently unsafe for any living things to drink from?
Then he told me that soapy water actually has some benefits for his plants…
One of the main ones include their role as insecticides!
I didn't believe it at first…
… but then I decided to try it out…
… after a thorough research of course.
I found that it is indeed helpful…
But, there are a lot to consider before your soapy watering success!
How controversial, right?
Now that you're confused and curious about this topic…
I'm sure it's the time for you to find out…
In this article, I'll try to inform you on this matter…
Hopefully, you'll be enlightened by the end of this…
Therefore…
---
Is Soapy Water Bad For Plant? Expert Says…
"Soapy water can be safely used on plants but with some caveats. A lot of soaps have nasty added ingredients or synthetic chemical ingredients that may be too harsh and strip the plant's leaves of its natural oils and wax. The purer and simpler the soap's ingredients, the better, and opt for organic if possible."

Sandra Nanka, Herb Expert and Owner of Mudbrick Herb Cottage
She also added, "The reason you might apply soap water to a plant is if they have scale or mites."
In certain circumstances, soapy water can be used as an insecticide…
… against certain soft-bodied pests on plants.
Plant mites are tiny little pests that feed on the leaves and stems of plants…
…and they can cause noticeable damage if not dealt with quickly.
Soap has been traditionally used to get rid of other kinds of pests…
…so it might be worth trying it out in this case as well.
However, if you're going to use soapy water for getting rid of scale or mites…
…Sandra suggests you create a homemade spray like a wormwood spray or chilli and garlic spray…
…to ward off pests, and you shouldn't add more than 5 grams of dish liquid or soap flakes as…
…it helps the spray adhere to the plant better.
In most cases, Sandra said, it will not harm the plants' leaves.
She also wouldn't recommend using soapy water on a fine-leaf plant or a houseplant that didn't need it.
Lastly, she mentioned, If you just want to keep your indoor plant leaves fresh and dust-free…
…a simply misting of water and gently wiping with a microfibre cloth should suffice, or a light dusting.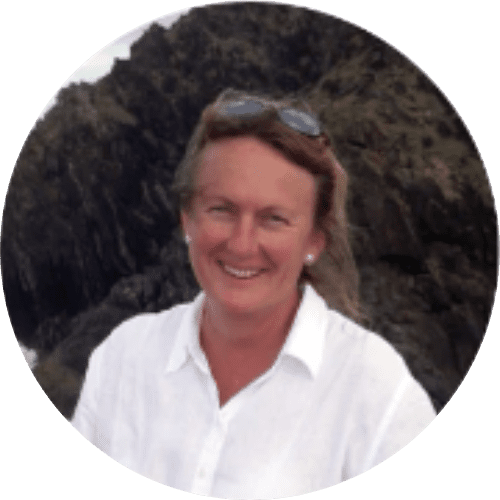 Sandra Nanka
Mudbrick Herb Cottage
Herb Expert and Owner
Whatever the situation and the application…
… it is crucial that you know the risks and the potential harm…
… that can be caused to your plants if they are exposed to soapy water.
Whether it is irrigated the soil or sprayed on the leaves…
… soapy water can benefit plants, but it can also harm them if it is not used properly.
Furthermore…
---
Watering Plants With Soapy Water
It is always better to water plants with fresh, clean water if this option is available…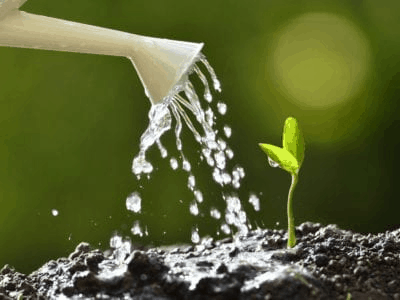 It's only when regular water sources are not available…
… that alternatives like soapy water should be considered.
For example, many parts of the country are affected by serious drought conditions…
… that lead to the implementation of water conservation measures, including water rationing.
Grey (sometimes spelled gray) water is a term used to describe soapy water…
… generated by bathing, showering, washing dishes, or doing laundry.
In general…
Watering plants with gray water is preferable to not watering them at all…
It would be best to use bathtub water or washing machine rinse water…
… instead of dishwashing water since the latter is likely to contain…
… food particles, leading to bacterial growth.
Gray water can be used to boost outdoor plants' growth and vitality…
… when done under the right conditions and using the right supply.
As a result of bathing and showering, gray water can contain nutrients…
… such as skin cells and phosphorus that act as plant fertilizers in the soil.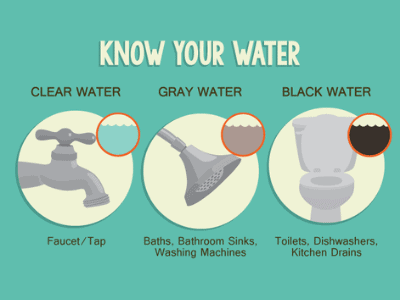 ---
Indoor vs Outdoor
If you water your plants with soapy water…
You are more likely to keep them healthy for outdoor gardens…
… and landscaping than indoor potted plants.
Several feet of soil in an outdoor setting act as a filtration system…
… that greatly reduces the amount of potentially harmful chemicals…
… that reach the roots of plants before the water reaches them.
Plants in small pots lack the soil depth and breadth…
… necessary to filter out contaminating chemicals…
… and, therefore, are subjected to excessive amounts of soapy water and its contents.
This is why you shouldn't use gray water to water the plants on your window sill…
In addition to these regular chemicals, generally found in soaps and detergents…
… there are several others that are harmful to plants, namely:
Chlorine. As chlorine is often found in soapy products containing bleach, it can damage leaves upon contact and result in new growth that appears bleached. Bleach water that has been sitting overnight may be able to help reduce chlorine concentration.
Boron. Additives like this are found in laundry detergents (like borax) and are toxic to plants. Gray water that contains boron and is used for irrigating landscaping and outdoor plants can accumulate in the soil over time, creating lethal concentrations that could constitute a threat to all plants nearby.
To avoid those ingredients, we suggest you to try use biodegradable soaps, because…
…it made from natural ingredients and of course it won't destroy your plants.
The interesting thing about soapy water is the fact that phosphates are found in many soaps which function like fertilizer and promote plant health and growth.

ROBERT S. AYERS, ROY L. BRANSON, AND JOHN H. MADISON, JR. IN USING HOUSEHOLD WASTE WATER ON PLANTS.
---
Soapy Water as a Means of Water Conservation
Apart from its functionality as a way of watering plants…
Gray water also represents a water conservation strategy…
… that can yield significant benefits.
For example…
Recent Texas research found that using laundry water to irrigate certain hardy plants…
… didn't result in any negative effects on the plants (the study used laundry water).
The use of landscaping accounts for up to 50%…
… of the water consumed by a typical Texas household.
If gray water from sinks and washing machines is diverted to landscape irrigation…
… it can reduce landscape water usage by 10% to 25% (maybe more).
In regards to long-term soil conditions, it has been found that…
… prolonged use of gray water containing grease and oil…
… such as dishwater, laundry water and shower water…
… can cause these substances to accumulate…
The accumulation of oils and grease causes the soil to become water-repellent…
… preventing root systems from being able to absorb and retain water.
Gray water used for plant irrigation is a good resource…
… from the perspective of water conservation.
But the long-term effects on plant health and soil quality are still unknown…
There are some indications that plants and conservationists…
… can both benefit from a win-win situation.
---
Using Soapy Water as an Insecticide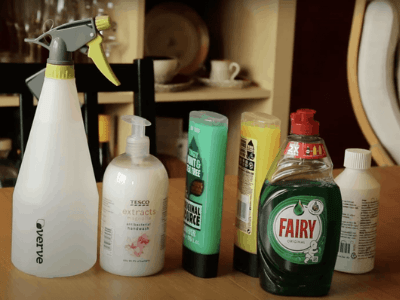 Water and dishwashing liquid are commonly used "home remedies"…
… for dealing with garden pests such as aphids, mealybugs, and spider mites.
Liquid soap can be highly effective at killing soft-bodied insects…
… but the soap does not discriminate between parasites and beneficial bugs…
… eradicating both in short order.
According to research, many household soaps are also harmful…
… to the very plants that home-made soap sprays are supposed to protect.
Pre-formulated insecticidal soaps are available commercially…
… that are specifically designed to kill certain insect pests without harming plants.
These pesticides are highly effective at fighting soft-bodied pests…
… and are used as a preferred alternative to harsh chemical pesticides…
… which are increasingly frowned upon by gardeners and groundskeepers alike.
Dishwashing liquid contains surfactants and cleaning agents…
… which are very effective in breaking up grease and grime…
… and removing it from surfaces.
Thus…
Even mild dishwashing liquid cannot be used in a homemade insecticide recipe…
If directly applied to the leaves of a plant, it can have devastating effects…
When dissolving in water, dish soap is able to remove…
… the waxy protective layer on leaves that helps prevent…
… disease-causing microbes, viruses, and fungi.
If they lose their waxy cuticle, plants would be prone to deadly diseases...
… and they would also have a harder time retaining moisture.
This would be especially lethal to plants in arid climates and drought zones.
Here's the key takeaway: it is best to leave the formulation of insecticidal soap up to the pros…
… and to use dishwashing soap only to clean your dishes.
Using even mild insecticidal soaps on certain plants…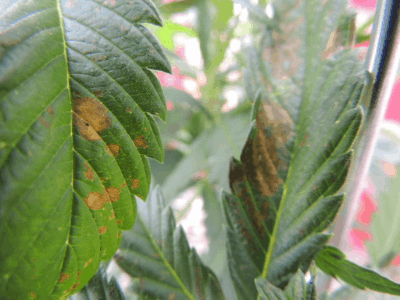 … can cause them to become irritated, so use of them…
… should be carefully regulated, if not avoided completely.
If you're not sure about using soap water for your plants…
…you can always use neem oil for the replacement to get rid of pests.
Here's our favourite ready-to-use neem oil on Amazon, since they already measure the right amount of neem oil for plants!
---
To sum it up…
Cleansing soaps are used to ensure people's everyday needs are met…
… as well as to keep them safe from harm and illness.
A certain type of soapy water can provide…
… life-giving sustenance to plants in times of need…
… and insecticidal soap is effective in warding off voracious pests.
The use of soapy water can benefit plants…
… but its duration should be closely monitored…
…because soaps can harm them instead of benefit them.
---
Conclusion
Now that you've find the answer to your worries…
Help us improve what we've missed…
By commenting down below…
Or you can also contact us for personal engagements…
We'll surely help to satisfy your needs even more!
Perhaps, we might even interest you in the magic of rice water for your houseplants.
Have an awesome gardening journey!
---