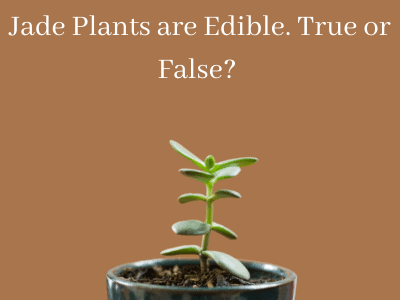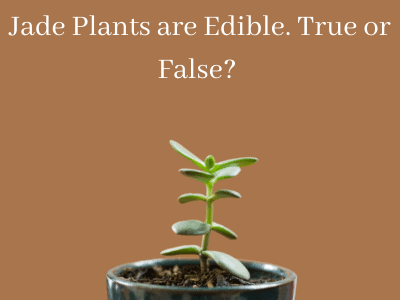 A lot of people keep jade plants inside their houses. it is known as a lucky plant, money plants, and many more.
Nowadays, many has questioned, is it edible? Before we get to know more about a jade plant.
Here is a personal story from Carmella  about the jade plant.
Let us hear Carmella's story
I have two dogs at home. One of them is a corgi and the other is a pekingese.
I usually release them to the garden to do their "business" and also to get some air. 
They usually spend 15 minutes outside and then scratch by the door to let me know that they are done.
However there was a strange day when my dog took a longer time outside and none of them came by the door. 
Suddenly my corgi barks and I run outside to find out what my dog wants me to see. 
I'm shocked to find that my pekingese is laying on the ground looking sick and there is a white foam on his mouth.
 I panicked and rushed to the pet hospital nearby.
The doctor said my dog would be gone if I didn't encounter my dog briefly. He was diagnosed to have plant poisoning. 
Relieved to know that my dog is safe, I begin to worry about the health of the other dog. 
Furthermore, about the plant that might poison my dog! After knowing my pekingese have to stay at the hospital.
I rushed back to the house to relocate where I found my unfortunate dog.
 I am surprised to find it was the jade plant that he bit. 
So, do you still think the jade plant is edible? 
We might have understood now that the jade plant causes digestive problems and is poisonous to our pets. 
But for humans? Are they as harmful?  Let's get to know the jade plants better before we judge. 
..And if it's poisonous for humans, why do we keep them?
Keep reading..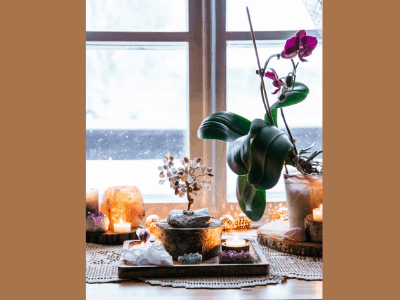 What's the Magic Trick of Jade Plants?
Asian people believe that Feng Shui will bring you more opportunities to gain money and luck in your life. 
Now Feng Shui has become popular all around the world and here is what Donald Trump thinks about Feng Shui : 
"You don't have to believe in Feng Shui for it to work. I just know it brings me money."

Donald Trump, former president of United States
Jade plant is also known as lucky plant, money plant and it will strengthen your friendship…
…when you give them to your friend since it is a sign that you wish them good luck! 
You might be thinking of putting them on your table. 
Even though it's not wrong, it is encouraged to be located by the door, "Jade by the door, Poor no More!". 
Are you attracted enough by the magic trick? Wanna grow them?
Let's See How the Jade Plants Grow!
The form of the leaves is small and round. The small plant appears to be strong since…
…it was found in extreme weather in Africa. The color of the flower blooms is white or pink. It is attractive to see.
The plant can grow approximately 60cm in small pots.
The leaves won't fall easily like falling leaves, so you can put them on the table without worrying it will leave dirt on it.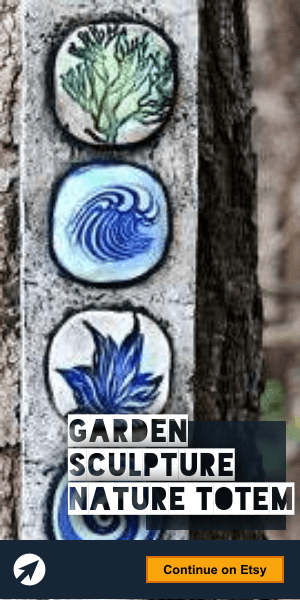 This is interesting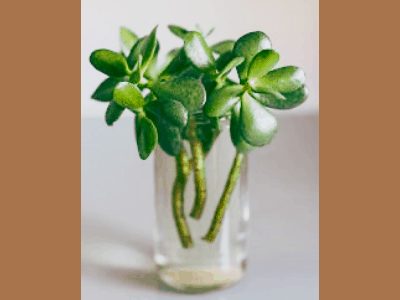 The Jade Plant Doesn't Need a Lot of Water! 
How come? Jade plant is a succulent plant. They originally come from Africa…
..where the humidity most of the time is low.  To survive, the jade plant keeps the water on their leaves.
During the winter season you won't need to water them so much. Finding out it survives without…
…needing a lot of attention it is safe to say the jade plant is easy to take care of.
The advantages of jade plants are, it don't need a lot of water. It wouldn't be dead if you leave it for a day.
Now that you've known that it is good to keep in the house. Is it safe to eat?
Check this out..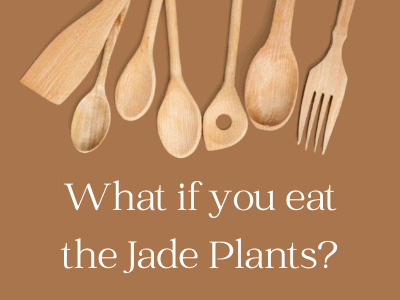 What if You Eat the Jade Plants?
Traditional medicine might get you thinking if all plants are made to make us healthy and beneficial. 
On the other hand, the jade plants are not medical plants. It has been proven…
…to cause human mild symptoms of ingestion such as diarrhea.
Clear enough it is not something to eat since all parts of the jade plants are poisonous. 
You can eat a lot of other vegetables such as kale, spinach, cabbage, rocket leaves but not the jade plants.
How to Keep Jade Plants in a Safe Way?
So, if you want to follow the Feng Shui to keep the beautiful Jade Plants inside your house here is the trick :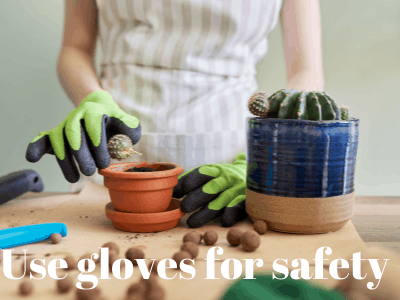 Use the glove!
While you water the plant or tidy up the leaves, you might want to use  gloves to prevent…
…the oil from transferring to the surface. The leaves on the jade plants contains oil that might be harmful for your face.
Avoid our pets during gardening time.
Put them on higher places
Having pets should not be a burden for you to have a jade plant. You can simply put them in higher places…
…where it's not accessible for pets.
Wash your hands
Wash your hands after putting all the gardening tools aside.
Make sure you're all clean and ready to hug your loved ones again! Free yourself from worries!
Credits : canva.com
Let's Sum It All Up!
The jade plants are not edible!
It is poisonous to our pets..
But on the other hand, It brings you luck according to the Feng Shui!
It is easy to take care of and doesn't need a lot of attention.
There are two things that you need to keep it mind..
Save yourself from self-harm and lastly..
..use gloves to take care of the beautiful jade plants..
To Conclude
So, do you still have the desire to eat the jade plants? Let it live naturally without being chewed…
…by humans nor our pets.  We can still enjoy the beauty of the jade plants with extra care,
Furthermore, It brings you fortune! Do you still want to keep the jade plants after reading the article? 
Or do you want to know more about other plants? Let me know by writing your opinion in the comment section.
More Related Articles For You!