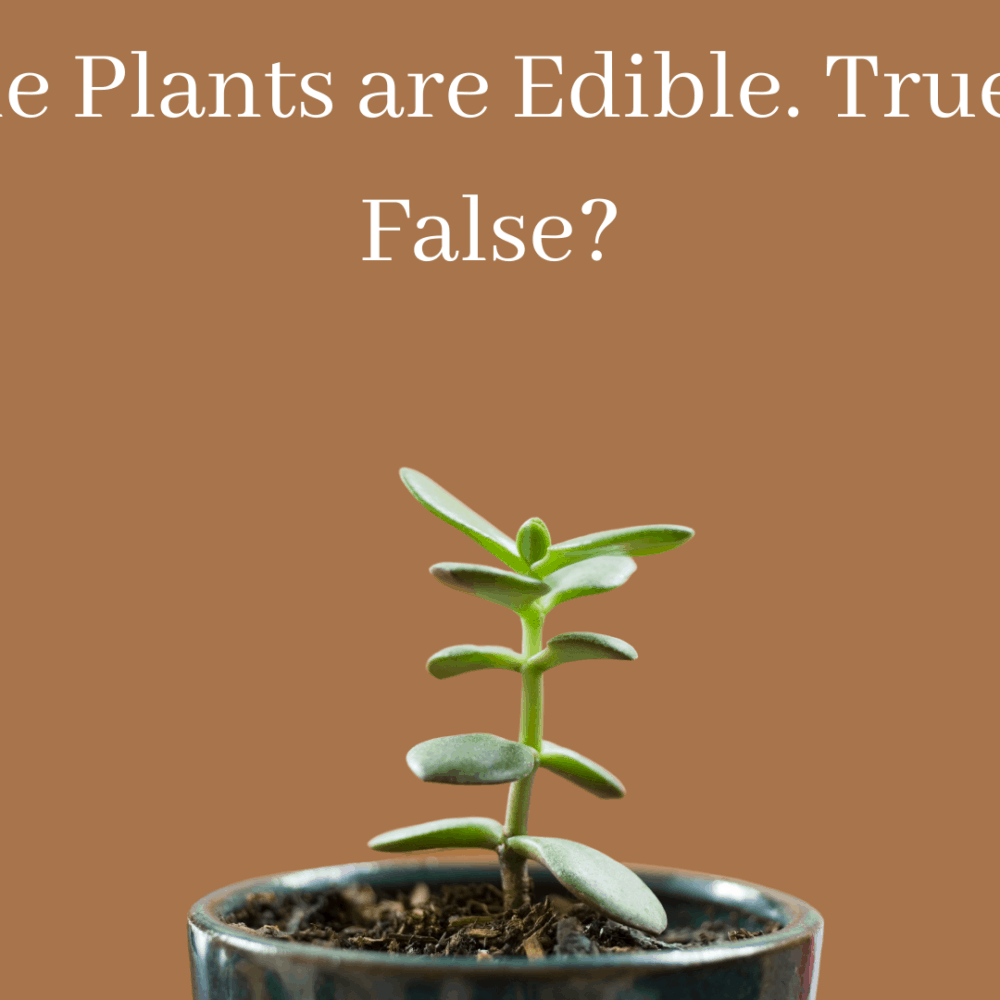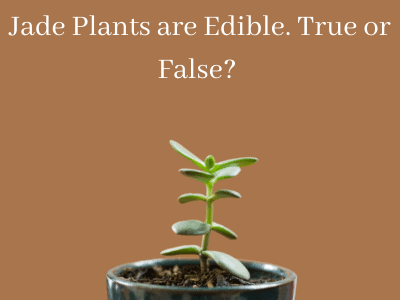 A lot of people keep jade plants inside their houses.
it is known as a lucky plant, money plants, and many more.
Nowadays, many has questioned, is it edible? Before we get to know more about a jade plant.
Here is a personal story from Carmella  about the jade plant.
Let us hear Carmella's story
I have two dogs at home. One of them is a corgi and the other is a pekingese.
I usually release them to the garden to do their "business" and also to get some air. 
They usually spend 15 minutes outside and then scratch by the door to let me..
…know that they are done. However there was a strange day when..
my dog took a longer.. time outside and none of them came by the door. 
Suddenly my corgi barks and I run outside to find out what my dog wants me to see. 
I'm shocked to find that my pekingese is laying on the ground..
looking sick and there is a white foam on his mouth.
 I panicked and rushed to the pet hospital nearby.
The doctor said my dog would be gone if I didn't encounter my dog briefly.
He was diagnosed to have plant poisoning. 
Relieved to know that my dog is safe, I begin to worry about the health of the other dog. 
Furthermore, about the plant that might poison my dog! 
After knowing my pekingese have to stay at the hospital.
I rushed back to the house to relocate where I found my unfortunate dog.
 I am surprised to find it was the jade plant that he bit. 
So, do you still think the jade plant is edible? 
We might have understood now that the jade plant causes…
digestive problems and is poisonous to our pets. 
But for humans? Are they as harmful?  Let's get to know
…the jade plants better before we judgeaAnd if it's poisonous..
…for humans, why do we keep them?
Keep reading..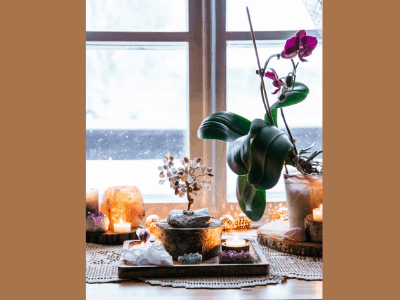 What's the Magic Trick of Jade Plants?
Asian people believe that Feng Shui will bring you more..
..opportunities to gain money and luck in your life. 
Now Feng Shui has become popular all around the world…
..and here is what Donald Trump thinks about Feng Shui : 
"You don't have to believe in Feng Shui for it to work. I just know it brings me money."

Donald Trump, former president of United States
Jade plant is also known as lucky plant, money plant and it will strengthen your friendship…
…when you give them to your friend since it is a sign that you wish them good luck! 
You might be thinking of putting them on your table. 
Even though it's not wrong, it is encouraged to be…
…located by the door, "Jade by the door, Poor no More!". 
It grows to a height of up to 2.5 meters as an erect, rounded,
thick-stemmed, highly branching shrub. Typically, the base is sparingly branching.
Occasionally, a single main trunk with a diameter of up to 6 cm forms.
Succulent shoots are gray-green in color. Older branches' bark..
…peels away in horizontal brownish streaks. Although stems mature
…and grow brown and woody, they never become genuine lignified tissue,
…staying succulent and fleshy throughout the plant's life.
Green leaves with oppositely oriented, rising to spread stalks..
..are up to 5 millimeters long. 3 to 9 centimeters long and 1.8 to 4 centimeters broad,
…the fleshy, naked, obovate, wedge-shaped leaf blade. The sharply edged leaf edges..
…are frequently crimson in color. Among the C. ovata 'Hummel's Sunset' has won..
…the Royal Horticultural Society Award of Garden Merit, and several cultivars have been chosen.
Are you attracted enough by the magic trick? Wanna grow them?
Let's See How the Jade Plants Grow!
The form of the leaves is small and round. The small plant appears to be strong since…
…it was found in extreme weather in Africa. The color of the flower blooms is white…
…or pink. It is attractive to see.vThe plant can grow approximately 60cm in small pots.
The leaves won't fall easily like falling leaves, so you can put them..
…on the table without worrying it will leave dirt on it.

This is interesting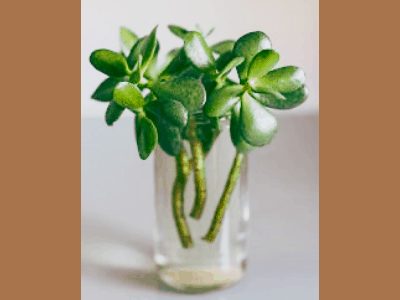 The Jade Plant Doesn't Need a Lot of Water! 
How come? Jade plant is a succulent plant. They originally come from Africa…
..where the humidity most of the time is low.  To survive, the jade plant keeps..
the water on their leaves. During the winter season you won't need to water..
…them so much. Finding out it survives without needing a lot of attention..
..it is safe to say the jade plant is easy to take care of.
The advantages of jade plants are, it don't need a lot of water.
It wouldn't be dead if you leave it for a day.
Now that you've known that it is good to keep in the house. Is it safe to eat?
What About The Need Of Light?
Jade plants flourish in bright, indirect sunlight, and young plants..
..in particular, should be exposed to it. Young and elderly jade plants..
…should get at least four to six hours of sunshine each day,
…but keep them out of direct sunlight. Young, immature plants..
can be scorched by the harsh sun, while older plants' leaves can become red.
What Kind of Soil Do We Need..
A succulent-specific blend is your best choice when picking a combination..
…to put your jade plant in. In order to avoid excessive moisture..
…from collecting and contributing to fungal development,
…the soil should have a neutral to slightly acidic pH level and drain properly.
If you're going to use an all-purpose potting mix, mix in some perlite to help with drainage.
You may also put your jade plant in a terracotta..
or clay container to assist it to absorb moisture from the soil.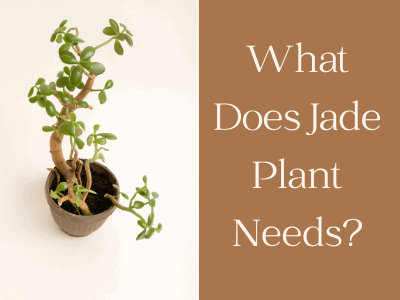 What About Temperature and Humidity?
Temperatures of 65 to 70 degrees Fahrenheit are ideal for jade plants.
Jade plants can withstand temperatures as low as 55 degrees Fahrenheit..
at night and in the winter. Keep in mind that jade plants do not tolerate cold,
so if you keep them outside, bring them in when the temperature drops below 50 degrees Fahrenheit.
During the growth season, many individuals underfeed their succulents.
Feed your jade plant with a controlled-release fertilizer at the start of the season..
or a mild liquid solution regularly for the best results. On established plants,
…use a balanced 20-20-20 fertilizer at one-quarter strength,
while on young plants, use a fertilizer with less nitrogen.
What about flower? Does the jade plants have flowers?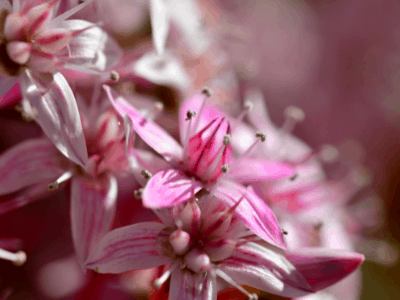 Flowers In Jade Plant
The hermaphroditic blooms feature radial symmetry and multiple perianths..
..and are sweetly fragrant. At the base, the five sepals, each approximately 2 mm long,
are fused together. The star-shaped pink or white flower crown has…
…a diameter of around 15 millimeters. It has 7 millimeters long and 2.5 millimeters..
…broad lanceolate petals. The stamens are 5 mm in length. Flowering will occur at..
…the onset of winter due to a combination of shorter days, chilly nights,
and a lack of water for several weeks.
What about if I want to make a new jade plant pup?
Keep on reading..
Propagation
The jade plant is also noted for its ease of multiplication, which may be done..
..using cuttings or even stray leaves. Jade plants may be easily reproduced from both,
..with better success rates than cuttings. The jade plant's primary mode of reproduction..
in the wild is vegetative propagation. Branches fall off natural jade plants..
…on a regular basis, and these branches can root and grow into new plants.
Jade plants, like many succulents, may be reproduced only from the inflated leaves..
…that develop in pairs on the stalks. While propagation techniques differ,
…most follow a similar pattern. The wounds on the leaves are often permitted..
..to dry and callus over. The leaves are then inserted into or on top of the soil.
Four weeks after being separated from the stem, roots begin to develop on..
…severed leaves. The rate at which the roots and young plants develop is..
influenced by environmental conditions such as temperature and humidity.
Foliage emerges shortly after new roots have emerged.
So we have talked about how to grow the plant, now we have come to..
the question, is it edible for you?
Check this out..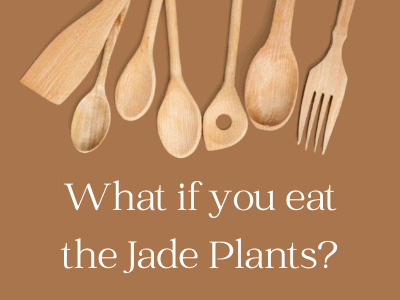 What If You Eat the Jade Plants?
Traditional medicine might get you thinking if all plants are made to make us healthy and beneficial. 
On the other hand, the jade plants are not medical plants. It has been proven…
…to cause human mild symptoms of ingestion such as diarrhea.
Clear enough it is not something to eat since all parts of the jade plants are poisonous. 
You can eat a lot of other vegetables such as kale, spinach…
…cabbage, rocket leaves, broccoli but not the jade plants.
How to Keep Jade Plants in a Safe Way?
There is one thousand and one way to go to Rome,
so there is always be a way for you to keep a Jade Plant
inside your house! Follow these tricks to be happy and safely keep the plant :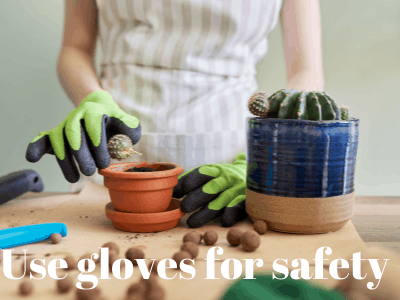 Use The Glove!
While you water the plant or tidy up the leaves, you might want to use  gloves to prevent…
…the oil from transferring to the surface. The leaves on the jade plants contain oil that might..
be harmful to your face. Avoid our pets during gardening time.
Put The Pot On Higher Places
Having pets should not be a burden for you to have a jade plant. You can simply..
put them in higher places where it's not accessible for pets.
Wash your hands
Wash your hands after putting all the gardening tools aside.
Make sure you're all clean and ready to hug your…
…loved ones again! Free yourself from worries!
it's safe for you now to keep a jade plant, however do you know that your..
..plant can also be sick and infected by disease?
Let me tell you a secret..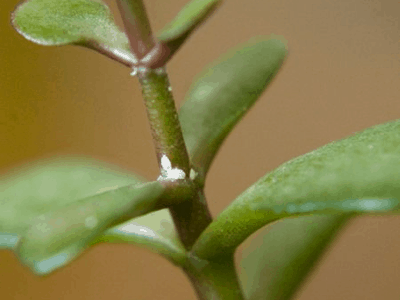 Parasites And Diseases On Jade Plant
Jade plants, like many succulents, may be reproduced only from the inflated leaves..
that develop in pairs on the stalks. While propagation techniques differ,
..most follow a similar pattern. The wounds on the leaves are often..
..permitted to dry and callus over. The leaves are then inserted into or on top of the soil.
Four weeks after being separated from the stem, roots begin…
to develop on severed leaves. The rate at which the roots and young plants..
…develop is influenced by environmental conditions such as temperature and humidity.
Foliage emerges shortly after new roots have emerged.
Let's Sum It All Up!
The jade plants are not edible!
It is poisonous to our pets..
But on the other hand, It brings you luck according to the Feng Shui!
It is easy to take care of and doesn't need a lot of attention.
There are two things that you need to keep it mind..
Save yourself from self-harm and lastly..
..use gloves to take care of the beautiful jade plants..
To Conclude
So, do you still have the desire to eat the jade plants? Let it live naturally without being chewed…
…by humans nor our pets.  We can still enjoy the beauty of the jade plants with extra care,
Furthermore, It brings you fortune! Do you still want to keep the jade plants after reading the article? 
Or do you want to know more about other plants?
Let me know by writing your opinion in the comment section.
Frequently Asked Questions Around Are jade Plant Leaves Edible: Everything You Need To Know
Are jade plant leaves edible? If you're curious about the answer to this question, read on!
In this section, we'll discuss everything you need to know about jade plant leaves…
…what they are, where they come from, and whether or not they're edible.
So whether you're looking for an interesting topic of conversation at the dinner table…
…or you just want to learn something new, read on!
Is it safe to eat jade plant leaves?
Jade plant leaves are not safe to eat and should not be consumed.
The plant is toxic and can cause nausea, vomiting, diarrhea, and cramps.
Is there anything I need to avoid when consuming jade plant leaves?
Consuming jade plant leaves can potentially cause health concerns…
…as they may contain toxic compounds.
Stick to consuming the plant itself if you want to reap its benefits.
What should I do if I accidentally swallow a Jade Plant leaf?
If you accidentally swallow a jade plant leaf…
…do not drink any fluids or eat anything for at least two hours.
Call poison control center immediately.
More Related Articles For You!
I'm passionate about all things gardening. I love to garden because it makes me feel balanced and grounded. I grew up in a family where my grandma taught me how to garden and enjoy it. For many years I was doing it alone. Now, with the help of my fellow gardeners, I've been able to make my dreams come true as a part-time gardener and gardening author. ?