You wonder if plants can photosynthesise through glass, but you also wonder if they can do it on their own. I bet you'll be surprised to learn whether your houseplant could benefit from sunlight passing through a partially frosted bathroom window.
If the light sources are passing through a glass windowpane, your indoor plants can still photosynthesize. You may be surprised to learn that your plants aren't very particular about the light source they use, provided it's sufficient for photosynthesis.
The amount of light required to photosynthesize in a houseplant and why plants even undergo this process will be answered in this article.
A Deep Dive into Photosynthesis
It would be easier to explain why house plants can photosynthesise through a window or another piece of glass if I first focused on how photosynthesis works.
The most basic function of photosynthesis is to transform carbon dioxide into oxygen, which we are able to breathe in.
We will now explore the process of photosynthesis in greater detail than we did previously. By doing so, no matter where you put your houseplant, you'll be able to tell whether it can provide for itself or needs additional care.
Photosynthesis produces chemical energy, which houseplants use as fuel for various activities. Although this chemical energy can trigger chemical reactions, most plants use it as a source of energy.
This chemical energy is stored in carbohydrate molecules, which are synthesized from water and carbon dioxide. These molecules are the foundation of photosynthesis.
How does the plant convert light energy into chemical energy? It's not like the plant can generate something out of thin air, is it? Yes. Plants convert radiant light energy into chemical energy.
Can Plants Photosynthesize Through Glass?
Plants can acquire light from a variety of sources. Outdoor plants receive light exclusively from the sun, whereas indoor plants have other choices (which we will discuss later). Light energy is absorbed by the plant's reaction centers. Houseplants have chloroplasts, which contain plant proteins, which have chlorophyll, which is green in color. These proteins are found in the chloroplasts.
The houseplant utilizes the light energy it receives to reduce the amount of electrons in its water, which results in the creation of oxygen gas. You might have heard of ATP and NADP. These molecules are two chemical energy sources. Hydrogen also contributes to the formation of these molecules.
Yes, it sounds complicated, but you should know that NADP and ATP are two substances that store chemical energy.
That's the process of photosynthesis in a nutshell. You have no doubt that your houseplant can undergo photosynthesis if it is in close proximity to a window. But what happens if the window is closed?
There is no question photosynthesis can still occur! Just look at greenhouses. They may have countless windows, but the plants and flowers inside survive. They actually thrive.
You can avoid premature aging when you use windows for houseplants, since many are able to block UV rays. UV rays are a form of radiation, so they can cause your houseplants to age prematurely.
What Are the Benefits of Photosynthesis?
Even though your houseplants obviously wouldn't do photosynthesis if it was not good for them, you're curious to learn what the advantages of photosynthesizing are. We're glad you asked. Photosynthesis isn't just beneficial to plants; it is also beneficial to us people.
Several benefits of plant photosynthesis are enjoyed by our planet every day.
Provides Energy to the Houseplant
You may not notice it, but your indoor plant is probably doing a lot behind the scenes. Houseplants need energy to absorb water and nutrients, as well as to bloom and grow. When you water them or fertilize their soil, they also require energy. This is only possible through photosynthesis. Your poor houseplant would not survive if it didn't have it.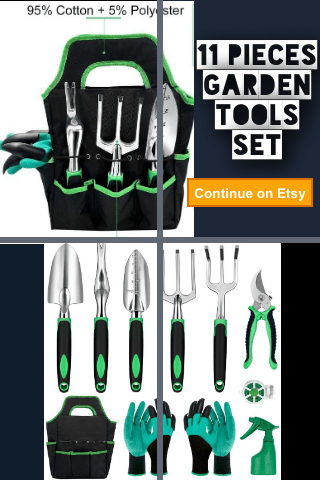 Keeps the Planet's Carbon Cycle Alive
There are a number of processes at work in the earth's ecosphere that contribute to a carbon cycle. These processes include the atmosphere, the hydrosphere, the geosphere, the pedosphere, and the biosphere. In photosynthesis, carbon dioxide can be produced. During respiration, the carbon returns to the earth and the cycle begins all over again.
All living things need carbon. The carbon cycle allows carbon to decompose into the oceans and atmosphere and return to the atmosphere, ensuring a healthy ecosystem.
Gives Us Oxygen
The next time you breathe deeply, thank your plant. Our world is rife with abundant oxygen, and plants maintain most of that oxygen through photosynthesis.
Will a Plant Photosynthesize in the Dark? What about with Artificial Light?
Now that you understand the intricacies of photosynthesis and why it is crucial, you'll be more cognizant of how much light your houseplant receives. Since I told you before the amount of light matters when it comes to triggering photosynthesis, you are curious to find out, can houseplants photosynthesise in darkness?
No, it can't. However, some houseplants will continue to metabolize glucose even in the absence of light. Let me explain. Without light, the houseplant cannot use carbon dioxide to make oxygen. Photosynthesis reversed is the process in which the plant releases CO2 but needs oxygen.
You should also consider whether your houseplant will completely stop photosynthesis when it's completely dark. Snake plants, for example, will still absorb carbon dioxide from the air to produce oxygen even in the dark. Having this property accounts in part for snake plants' ability to eliminate formaldehyde, xylene, and toluene from the air so efficiently. They are also great indoor plants.
Darkness doesn't just occur at night. If you place your houseplant in a dim or dark environment, then it doesn't matter whether it's day or night. Photosynthesis won't occur in this plant, which will quickly doom it.
Even artificial lights and grow lights are popular choices for indoor plants besides the sun. It's just fine if you use them for your houseplants. In the introduction, we said that your plants don't care too much about the type of light they receive. Whether the light is natural or artificial is less important than its strength and quantity.
Is Photosynthesis Affected by Season?
It is true that without the help of grow lights, just sunlight shining on your plant, photosynthesis will be impacted by changes in daylight length and intensity from season to season.
How will your houseplant's ability to photosynthesize change as the calendar year passes and the seasons change? Despite living indoors, your plants will still notice changes in the seasons, even if they aren't affected as strongly by the weather as outdoor plants.
In wintertime, the days are shorter, so less sun is available. If you were to grow plants exclusively outside, they would photosynthesize less, since they need sunlight to do so. However, an indoor plant not so dependent on the sun can still thrive. If your houseplant requires artificial light, you can supply it just before the sun sets, so it won't slow down its photosynthesis. You can let it absorb sunlight during the day, then supplement it late in the evening with artificial light.
If I include the countries a plant comes from, you'll at least have a rough idea of what conditions it would thrive in.
Which windows are best for plants?
When looking at all the windows in your home, apartment, or office, you notice some get more light than others. To ensure your houseplants benefit from ample sunlight, which window should you put them next to?
Southern windows do get a lot of sun, but they are one of the best choices for many houseplants. Just be sure not to leave your plants by the window all day if they are prone to sunburn.
Is light through a window considered direct sunlight?
Whether direct light or indirect light is required for your houseplants, understanding the various lighting conditions can be difficult. If you keep the window closed, will the sunlight that hits your houseplant count as direct light?
No, it is not. The light first diffuses before it reflects through the glass, so it won't be as intense as direct sunlight coming in through an open window. It has been observed that light intensity reductions of up to 50 percent are possible in some instances.
Houseplants can still photosynthesize even with the lighting reduced, and this can reduce the likelihood that they will scorch from too much sun.