Riding Mower vs lawn tractor: What's the difference? Are you curious about that question too? In this article, we will give you some answers. We also have some suggestions about riding lawn mower top rated, in case you need to buy one.
---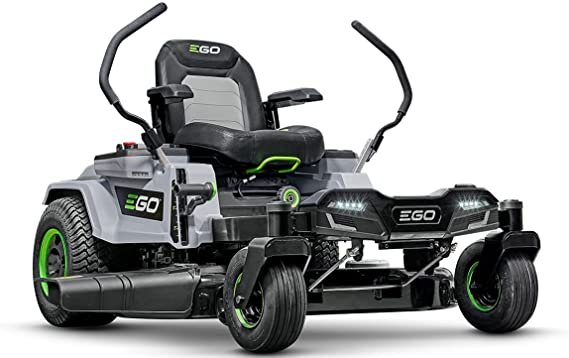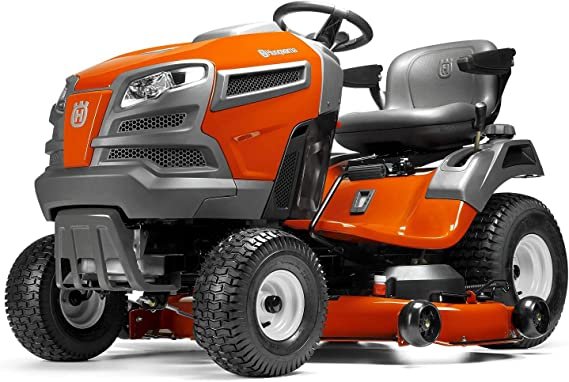 Riding Mower vs Lawn Tractor
---
The instrument you use has a significant impact on how you approach the activity, regardless of whether you are the kind of person who views cutting the grass as a massive chore or as an opportunity for a mental break.
The idea of owning a lawn seems thrilling to first-time owners, but the effort of purchasing a mower alone appears onerous. How do you choose between lawn and garden tractors, push and riding lawn mowers?
Tractors are often significantly more powerful and versatile than lawn mowers. Consider a number of variables before making a choice. How much space needs to be mowed? Is it big enough for you to worry that pushing a mower would hurt your back?
The attachments, mulching abilities, ability to serve as a snow removal tool, and many other factors are also to be taken into account. Discover the differences, benefits, and drawbacks of push and riding mower as well as lawn and garden tractors by reading on.
---
Lawn Tractors vs. Garden Tractors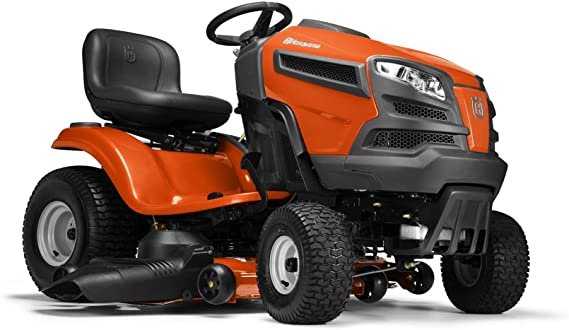 A garden tractor is the pinnacle of equipment for maintaining grass. It is the most expensive piece of equipment you can buy and has the most functionality. With its bigger engine and more durable structure, it still manages to handle everything from moving bulky objects to cultivating soil to plowing snow and more.
It has a cutting width of up to 54 inches wide, covering bigger swaths than all the other machines, and most have tillers, seeders, snow throwers, front loaders, and backhoes. For one, you should budget between $2,200 and $8,000 on average. It is also the biggest to store.
A grass tractor is the next vehicle down from a garden tractor. In general, lawn tractors are more powerful than riding lawn mowers and can cut up to 48 inches wide, which is substantially wider than a riding lawn mower but not as wide as a garden tractor. Additionally, you can observe that their respective power levels differ.
A lawn tractor typically has between 15 and 29 horsepower (hp), a riding mower has roughly the same power as a lawn tractor, and a garden tractor operates between 24 and 29 horsepower (hp). A lawn tractor can typically tow a cart and costs between $1,200 and $2,200. It might come with certain add-ons, such a snow thrower. It's a sizable piece of machinery as well.
---
Riding Mower vs Lawn Tractor
Let's explore the distinction between a riding mower vs lawn tractor.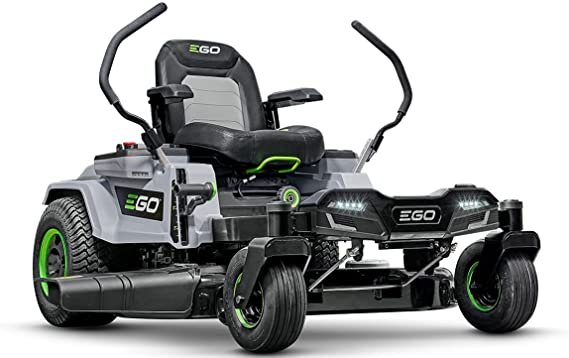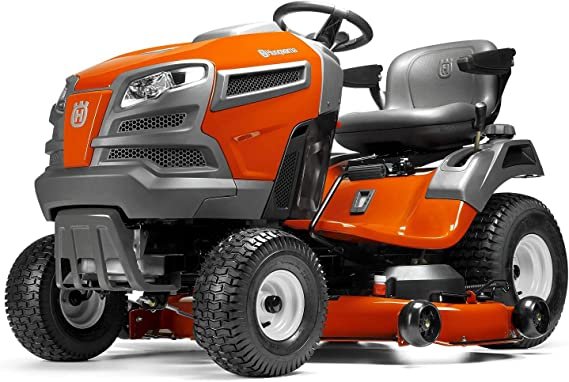 riding mower vs lawn tractor
Riding Mower vs Lawn Tractor: In contrast to riding lawn mowers, lawn tractors have their cutting decks located under the front of the tractor. With the cutting deck up front, riding lawn mowers are easier to maneuver. When a lawn is peppered with bushes and trees, maneuverability is crucial.
Prices for riding lawn mowers typically range from $800 to $1,400, making them slightly more inexpensive than tractors. Riding lawn mowers are a little smaller than tractors and may come with some snow removal and spring cleaning attachments.
A riding mower can be too much for what you need, though, if storage space is an issue and your yard isn't that big.
Let's talk about the walk-behind mowers, such as self-propelled push mowers and electric push mowers.
An electric push mower can be a smart choice for you if your yard is on the smaller side. However, a self-propelled mower can be a better choice if you want some assistance in completing the chore. A battery-operated electric push mower is typically sufficient for yards up to 25 acres.
It can mow up to a quarter of an acre on a single charge and is not as loud as a gasoline-powered model. Electric mowers are more environmentally friendly than gas-powered versions and available in battery- and cord-powered varieties.
If you have a yard that is less than 1/4 of an acre in size and is closer to the home than 100 feet, a corded mower might be your best option. Costs for a corded variant range from $100 to $300. Starting at around $120 and above, a cordless. Models with gas engines cost $300 and above.
For yards between a quarter and a half acre, a self-propelling lawnmower is adequate (or you detest the thought of mowing the yard).
They come in electric or gas-powered variants if a self-propelled mower with powered wheels is more your style. An electric self-propelled mower costs around $350, while a gas-powered one starts at $400.
---
More Related Articles