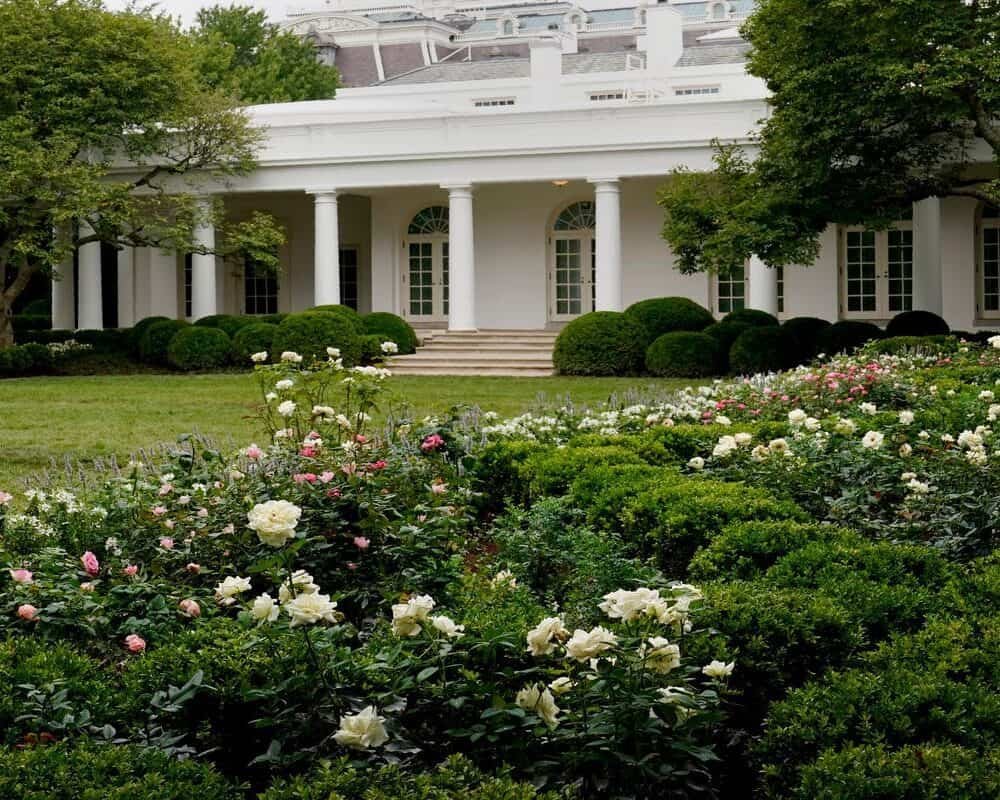 Our new home was once again filled with flowers, herbs, and vegetable, all of which were swiftly replaced…
…with plastic versions. Lexi has sought help from grow lights, UV lights, applications that inform her…
…how often to water her plants, Reddit and other internet sites, and my father, a keen gardener. Lexi's initial answer…
…was the Rise Gardens Personal Rise Garden, which enabled her to realize her dream of keeping plants alive.
| | |
| --- | --- |
| Pros | Cons |
| Fits on almost any surface | Not all pods are compatible with the Personal model |
| Can be placed in any room, even one without windows | Nutrient-to-water ratio requires more liquid than the model holds |
| Easy to use and greenery grows quickly | Expensive compared to competitors |
What is Rise Gardens' Personal Rise Garden?
Plants, such as those in a herb garden, grow in a solution of water and nutrients…
…rather than in dirt in hydroponic gardening. These self-contained devices…
…can range in size from small enough to fit on a tabletop to large enough to require a whole greenroom.
Hank Adams, a self-described entrepreneur with a passion for gardening and growing food, founded…
…Rise Gardens in 2019. The $280 Personal Rise Garden, the company's smallest model…
…it is a rectangular frame that measures 18 inches high by 11 inches deep…
…by 16 inches wide and weighs only 10 pounds, with its own light source for growing your vegetation.
The Single Family Garden, Double Family Garden, and Triple Family Garden are all larger versions…
…of Rise's indoor garden. The Single Family Garden is a stand-alone device that spans…
…36 inches wide by 16 inches deep by 39 inches tall; each size up adds
one extra tier to the model (and effectively $200 to the price), and can house another twelve plants.
Rise Gardens' four versions all produce plants from seed- and nutrient-filled capsules the size of those found…
…in a Keurig or Nespresso machine. Each machine comes with a starter kit that includes eight seed pods…
…for growing herbs indoors (the Personal Garden can accommodate up to 12), as well as a month's worth…
…of hydroponic nutrient solutions. Depending on whatever greens you wish to plant, Rise sells extra seed…
…pods and nutrients separately, as well as subscription alternatives. In addition, the gardens are linked gadgets…
…that couple with an iOS or Android smartphone app and are compatible with 2.4GHz Wi-Fi networks.
keep reading…
The Rise Garden's design
The Personal Rise Garden is tiny enough to fit almost anywhere, and its elegant light…
…wood design with white shelf and light can blend in with most decors.
This type doesn't even need to be near a window, due to the built-in light—you can grow…
…herbs wherever in your house (as long as there's an outlet within reach of the power wire).
A water tank may be refilled using a panel in the lower left-hand corner of this hydroponic home garden.
When the machine needs water, blinking lights on the front (as well as alerts in the app) let you know.
Here's Gerrad's story about his problem with Personal Rise Garden needs.
Words from Gerrard
Hello my name is Gerrard.
I'm currently staying at home during the quarantine…
…i really love gardening…
…when I wake up in the morning…
…i always spend my time to garden in backyard of my house.
I've realized something, i need personal rise garden to make it easier.
But so far, I haven't found the personal rise garden review…
…that complete for my data. However I do not know…
…about the details of each personal rise garden product and its…
…advantages and disadvantages.
Finally I decided to read an article on the internet…
…about personal rise garden, after I understood the advantages…
…and disadvantages of each product, I finally chose one…
and know i have great personal rise garden for my garden work!
A garden is a planned space, usually outdoors, set aside for the cultivation, display, and enjoyment of plants and other forms of nature."

Wikipeda.
Lighting up our Lives
When a large box from Rise Gardens arrived at our front door, Lexi was ecstatic.
Though the physical assembly was simple, we did make the mistake of forgetting to add a filter…
…which the machine informed us off with a flashing light. Our seed pods arrived separately…
…so we were upset until Rise Gardens sent us a second, much smaller box 24 hours later.
Here's the thing…
Data-rich Fields
The accompanying software simplifies the process of connecting the smart garden by guiding you through it.
Similar to a Google Chromecast or any other smart device, the device has its own temporary Wi-Fi network…
…that must be connected to. Switching back to your standard Wi-Fi is one of the last steps, but you must still…
..affirm setup is complete within the app after doing so—it took a few tries to get it right due to this step.
The app allows users to keep track of where plants are in the garden, albeit the app's digital
grid-style arrangement does not always correspond to the garden's staggered real-life layout.
It also alerts users when water levels are low, and how much of the included nutritional solution to apply to each plant…
…when to turn on and off the lights, and when the greenery is ready to harvest. Gardeners will…
…be notified when it's time to clean the equipment, which Rise suggests every four to six months.
Sowing The Seeds
Dropping the pods into the machine and poking a hole through the foil-coated cap with your finger is all it takes.
Lexi took off the foil on top of our basil since it had broken too much, revealing a moss-rich habitat.
As a bystander, the Personal Rise Garden appeared to work flawlessly.
Lexi was seen periodically adding water and nutrients. The water capacity of the machine compared…
…to the solution it asks you to prepare; she had to mix 1 gallon of water with 1 milliliter of growth nutrients…
…despite the fact that the machine only has a half-liter capacity (our Brooklyn apartment…
…with cats who like to knock over containers of liquid, don't leave…
…us with much room to leave half a gallon of water just sitting out until needed).
But we were pleased to see the lettuce leaves develop each day (lettuce is obviously the star of our garden…
…growing much larger and faster than the other plants), followed by mustard greens and cilantro.
Lexi likes the app because it tells her how long she should wait after adding one of the nutrients to her plants.
It ensures that the supplement is well distributed throughout the soil and plant before…
…adding anything else that could wash it away or make it less effective (such as water or other nutrients).
The basil was the plant that took the longest to develop and was the one that Lexi was most thrilled about.
Sprouting took nearly two weeks to break through to the surface.
I'm not sure if that was due to the foil being removed or the plant itself, but it's worth noting.
---
Other Great Choices
There might be things that don't fit your preference on the Personal Raised Garden bed above.
To help you do more research, here are our top picks of hydroponic grow systems from the market.
The Farm24XL is 14 x 36 x 45.5 inches in size.
The rust-resistant structure is lightweight but strong, with a trellis system that can be…
…adjusted and reinforced to accommodate heavy plants.
With an Amazon Echo or a handheld device, you may operate the system from anywhere in your home.
It's compatible with Apple, Android, and Alexa.
The Farm is entirely functional with or without Wi-Fi if you prefer a low-tech approach.
AeroGarden's Farm24XL is the company's most adaptable growth system.
Two bowls hold the most seedpods, and the lights extend to 36 inches…
…allowing for the widest range of plants.
You can grow nearly everything except corn, such as full-sized tomatoes…
…bush cucumbers, peppers, beans, and other vegetables.
This means you're not confined to simply herbs and lettuce, and the yields are massive.
If you only need leafy greens for two people, the Farm24XL is probably overkilled.
Instead, opt for the Farm 24Basic or a large countertop variant like the AeroGarden Bounty.
The 24XL, on the other hand, is ideal for growing a large variety of fresh produce for oneself or a family.
From Wi-Fi compatibility and vacation mode to water and fertilizer reminders…
…the AeroGarden Farm 24Plus has the same smart features as the 24XL.
It can accommodate 24 seedpods, however, the grow lights are only two feet long.
Your plant option is limited to shorter varieties with this model.
Harvests, on the other hand, can be just as plentiful.
The electric pump and dual motorized lamps operate on the same schedule as the Farm 24XL…
…so you'll spend the same amount of time running it despite its smaller size.
However, it's best for small gardeners or homes with low ceilings.
It has the same footprint as the XL Series at 14 36 33 inches, however…
…two units stacked are just 5.5 feet tall. Two Farm 24XLs stand 7.5 feet tall.
The Farm 24Plus is the budget-friendly alternative for growing reliable…
…family-sized harvests of crisp salad greens and dwarf types of tomatoes, peppers, and more.
It's larger than a countertop AeroGarden but less expensive than the 24XL.
"Smart Soil" is a type of soil that provides the ideal conditions for plants to thrive.
This NASA-inspired soil releases nutrients in time with the plant life cycle maintains…
…its own pH balance, and uses microscopic oxygen pockets to ensure that plants have enough…
…breathing area and nutrients even when the soil is wet.
If you leave the garden operating for a year, the LED light system will only use six watts of energy…
…which will save you $5 on your annual electricity bill.
It's a steady and powerful source of light that anyone who doesn't live in one of…
…the world's few permanently sunny regions will appreciate.
You don't have to water each plant individually and wonder if you over- or under-watered it.
Instead, you simply pour water into the base's small aperture in the corner.
When the water fill indicator reaches a low position, you'll know if you need to refill the tank.
Unlike typical plants, it was perfectly OK if you forgot about the water usage for days at a time.
And finally…
Sum Up
It does not, however, employ an app or provide real-time updates on the plants you're growing; rather,
Rise Gardens' app is the key to its success. An indoor herb garden or growing veggies indoors is practically
flawless thanks to the push notifications, simple-to-use UI, and easy-to-follow instructions.
Thanks to the Personal Rise Garden, we now have a real-plant-based green garden in our home.
Conclusion
The Personal Rise Garden isn't cheap, and the larger ones only get more expensive.
However, if you don't have access to a garden or if your love of plants surpasses your
proclivity for killing them (and you have $300 to spare), this product is a great option.
And you can complete your garden tools with garden hoe, garden trowel and garden bags.
---
Frequently Asked Questions Around Personal Rise Garden
In the age of the internet, people have become more and more connected. Not only are they…
…online practically all the time, but they are also increasingly looking to connect with others…
…on a personal level. This is why personal rise gardens – or garden clubs as they're commonly…
…called – have become so popular. They provide an excellent way for people to connect with…
…each other and share their gardening experiences.
Are there any other benefits of using the Personal Rise Garden in my garden?
The personal rise garden system is designed to improve garden productivity by increasing the water uptake and produce of plants. The garden can also be customized to fit the needs of the gardener, including the addition of hydroponic systems, greenhouses, or other gardening structures.
How can I get my personal rise garden to grow?
Gardening Tips from the Pros, garden.com. Sources for gardening information include garden.com and local gardening clubs.
What are the benefits of growing your own food?
The benefits of growing your own food can include the following: You control the quality and quantity of produce you eat. You can save money on groceries. You can reduce your environmental impact.
What is a personal rise garden and why is it good for you?
A personal rise garden is a garden where the plants grow vertically instead of horizontally. This type of garden is good for you because it allows you to garden in more spaces and see more of the garden at once.