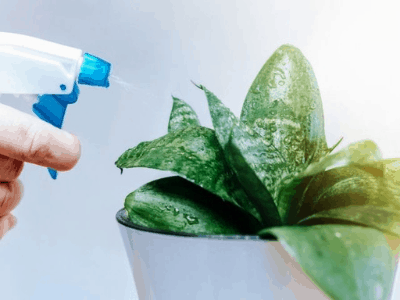 Misting plants is a common practice among houseplant owners…
… but we should understand that every plant has different needs…
… and not every plant will like being misted.
Hear it from Keanu!
The snake plant is arguably one of the most easy care houseplant there is…
They don't require lots of maintenance as long as you put them under bright indirect light…
This is why overwatering is their biggest enemy!
I had to learn that the hard way, when I have to see my snake plant die…
At first, I water my snake plant on a schedule…
This is just my preference in doing things, as scheduled…
It turns out that with snake plants, it won't work that way…
They have to be checked when we want to water them…
And that was something nobody told me about at first…
But then I thought to myself again…
I tend to mist my snake plants in between my watering schedule…
So, is that one of the cause my snake plant died too?
Well…
The snake plant, which grows in drier environments, doesn't require a lot of water…
An important factor in determining the suitability of a plant to your home and envisioning the care it will need, is to know the origin of the plant. Plants that are native to desert regions will require substantial amount of sunlight and loose, fast-draining soil. Plants from the floor of a rainforest will need some protection from strong sunlight and generous humidity.

New York Botanical Garden
Yet what about humidity and misting? Do snake plants like it if they're misted?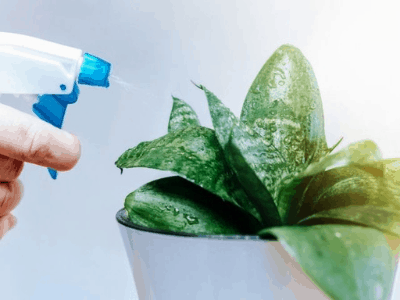 Let's find out!
Snake plants don't like to be misted at all…
As succulents, they prefer to stay dry, so misting them would reduce moisture in the foliage…
… which may lead to root rot and pest problems in them.
Snake plants require an average humidity level between 40% and 50%…
… which must be maintained for the plant's survival.
During the summer…
… tropical plants such as pothos and monstera enjoy misting.
However, snake plants are more susceptible to rot and other problems if their foliage remains wet…
It is fundamental that the humidity levels be maintained without misting the plant…
So let's get right to it, without wasting any time…
Do Snake Plants Like To Be Misted?
Yes, the snake plant doesn't like to be misted…
Snake plants have thick leaves that help them store a lot of water…
If the humidity in your apartment is already above 60% when you mist your snake plant…
… then it might take a long time for the water to evaporate.
It is therefore likely that your snake plant will suffer from leaf disease and pest problems…
Many hobbyists mist their snake plants in the evening at the same time as misting their other plants…
This may be great for some plants, but is a horrible treat for snake plants…
Misting leaves can keep them moist, which leads to brown spots, fungus, and root rot…
Some experts believe that misting can help with the humidity…
But is it as effective as it seems?
Unlike other methods of increasing humidity…
… misting plants does not successfully increase the humidity level of a room…
… and misting them every 15 minutes is practically impossible.
How low should the humidity level be for your snake plant and what should be done to keep it at that level?
Let's explore this...
Does Snake Plant Like Humidity?
Houseplants thrive in a variety of conditions, including high, medium, and low humidity levels…
Although tropical plants prefer high humidity levels, snake plants do well with average humidity…
Snake plants, which are native to dry and arid regions, prefer to stay on the drier side…
Hence, there is a need to maintain an average humidity level in their environment…
However, what is the role of humidity in the growth and survival of the plant?
The plant will lose a lot of moisture during transpiration when the humidity levels are too low…
That means that it may not grow as well if the levels are too low…
The problem with too much moisture is that the water droplets cannot dry…
… resulting in bacterial infection as well as other leaf diseases.
How to Check Humidity Level of Your Room?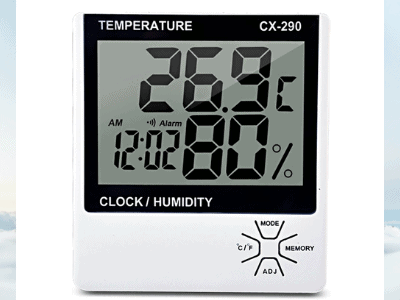 It would be best if you had a hygrometer for checking the humidity level of a room.,,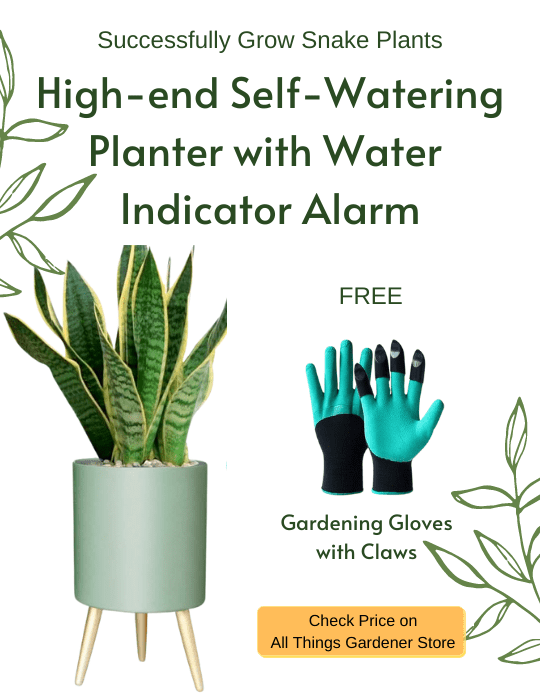 You can simply place the hygrometer in the room…
… which will tell you the exact level of the humidity in the room.
You need to make sure your home has the right humidity level and check it in different places…
Check your house for various areas with different humidity levels…
It is expected that the humidity level in a bathroom and kitchen will be higher than in a bedroom…
The same spot's humidity level may also vary depending on the temperature, season, and other factors…
Hygrometers that are both affordable and accurate can simplify our work and make it much more manageable…
How Much Humidity Does A Snake Plant Need?
Despite the wide range of humidity levels snake plants can tolerate…
… it is recommended that you keep it between 40-50%.
Any temperature lower than that can cause your snake plant to droop…
… and any higher than that can lead to leaf spot and pest infestation.
A temperature of 60°F-80°F in conjunction with higher humidity levels would be ideal for snake plant growth…
Signs Your Snake Plant Needs More Humidity
In order for the snake plant to thrive, the humidity levels must be kept high…
Otherwise, the plant may experience the following signs:
Most of these symptoms are similar to watering issues…
However…
You need to understand your plant's environment in order to determine the underlying cause…
If all other environmental factors are ideal, humidity should be the culprit behind these defects…
How To Maintain The Humidity Level?
If you take care of your snake plant correctly, maintaining the ideal humidity levels shouldn't be difficult…
The humidity level depends upon the room you live in…
Whenever we have low humidity levels…
… we need to take some steps to raise the same and when we have high humidity levels…
… we need to bring the level down. Let us discuss more about this…
Use a Dehumidifier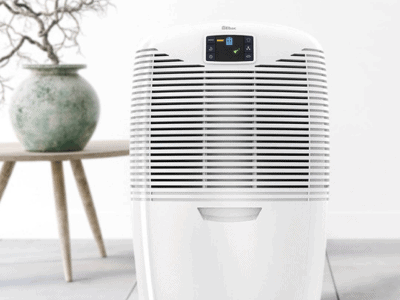 In areas that experience high humidity, it might be necessary to use a dehumidifier to bring the level down…
Dehumidification is the most efficient method of controlling humidity in your home…
Thus, if your snake plant is susceptible to too much moisture, then having one installed is a great idea…
Keep Away from Heat Source
Air vents and spots near your wood-burning stove…
.. can have varying degrees of humidity which can stress your snake plant.
Therefore, snake plants should be kept away from heat sources…
The reduced humidity that comes from higher temperatures is also due to the fact…
… that air at higher temperatures holds less moisture than at lower temperatures.
Keep a Small Aquarium in the Room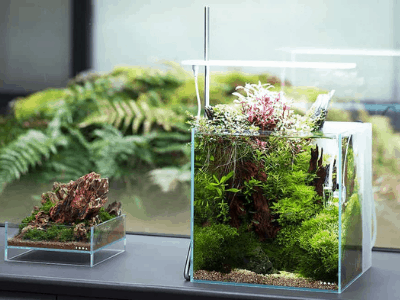 If you keep a small aquarium in the room, you can raise the humidity levels…
… by naturally evaporating the water from the aquarium.
The water in the aquarium acts as a waterbodies in nature, raising humidity levels naturally…
Also, you can use aquarium water for your houseplants…
Aquarium water is important for growing healthy plants because it contains nitrates…
Keep Your Plants Grouped Together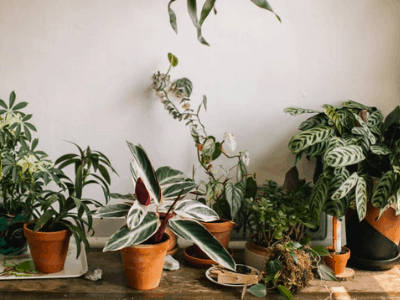 A common practice for houseplant grouping is to group several plants together…
This raises humidity levels in the air, since all plants release some moisture when they transpire…
Plants that are grouped together will be able to take advantage of the extra moisture and thrive…
Use a Mini Greenhouse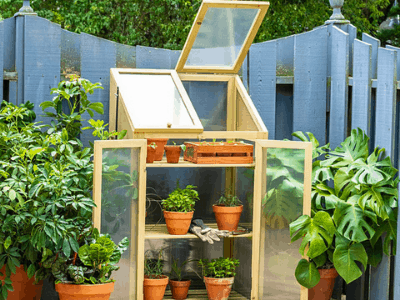 Your snake plant needs a humid environment to grow…
… which can be achieved through terrariums and mini greenhouses.
A mini-environment like this can help grow some specific plants that perhaps may not thrive in ideal conditions…
It can help provide a safe haven for plants that are unable to thrive in normal conditions…
To sum it up…
Don't mist your snake plant to increase their humidity…
It will only cause damaged leaves on them…
… and susceptibility to pests and diseases.
It is better to choose alternative ways mentioned above…
… so that you can minimize the risks of snake plant's death.
Conclusion
If you still have any queries on the matter…
… don't hesitate to contact us through the comment section…
… or through the contact us section.
Check out more of our posts like this one here!
I hope you can now take care your snake carefully and grow it big!
Have an awesome gardening journey!
Related Articles!