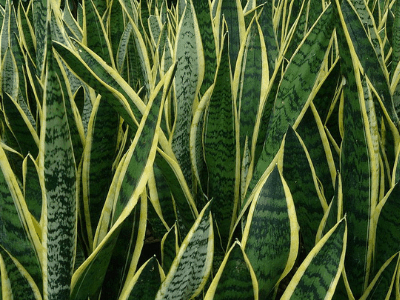 If you have a snake plant, have you ever wonder the basic guidelines of caring for a snake plant?
Or just having any idea about why you purchase them in the first place?
Hear it from Flynn!
I'm a newbie in the gardening world…
… and a lot of people told me about the snake plant.
They say that it's a good starter plant for me as a beginner…
Well, then I purchase them as my first ever houseplant…
… hoping that nothing really bad will happen to them.
Since I am not really familiar with caring for a snake plant…
… all I do to my snake plant is water them whenever I feel like it…
… and put them under direct sunlight in my patio.
I didn't really know whether it was right or wrong…
… but it seems like that it's thriving, so I let it be.
For goodness sake, I think I might have to Google it or something…
Well yes you should!
Caring for a snake plant is like growing your own baby…
Do something wrong with it and things will get worse from then on…
Here's an overview on what you actually have to do…
They are hardy and very difficult to kill, which is why so many people love snake plants…
Even the so-called "black thumb" can usually keep a snake plant alive…
The lovely colors and air purifying properties of snake plants…
… make them a great ornamental item for any home.
In addition to requiring little water, they also thrive in low light conditions…
… making them ideal for apartment dwellers. But what size pot is best for them?
Choose a pot that is no larger than 1/4 – 1/3 times…
… the root ball of your snake plant when repotting.
Unlike many other plants, these plants do better in a crowded environment…
… but a small pot can result in root rot and damage to the pot.
In the remainder of this article, you'll find out of caring for a snake plant…
… including what they are, how to grow them…
… and why you might want to have a few around the house or office.
Firstly…
What Is A Snake Plant?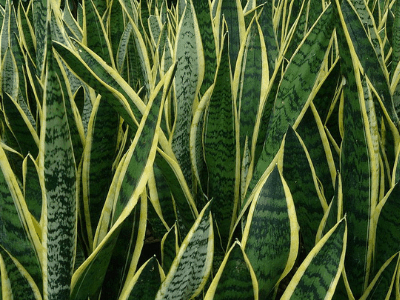 There are many varieties of snake plants available at local plant nurseries…
… but the most common types have long, stiff, sword-shaped leaves…
… that are dark green with lighter green stripes, and a yellow border.
Snake plants are also known as mother-in-law's tongues…
Household snake plants usually grow to a height of 2-3 ft (0.6-0.9 m)…
… although some varieties may not reach more than a foot…
… while others may reach more than 6 ft (1.82 m). It is an evergreen perennial plant…
Until 2017, the plant was classified as a member of the genus Sansevieria…
In recent years, however, scientists have classified the plant…
… as a member of the genus Dracaena, a part of the family Asparagaceae.
It has taken too long for updated plant guides and books to reflect this reclassification…
There is a mild toxicity to snake plants when ingested by humans and animals…
… if ingested, a person can feel nauseated, vomiting, and/or have diarrhea.
Snake plants should always be kept away from children and pets…
Let's get into the point…
Caring For A Snake Plant
Pot Type and Size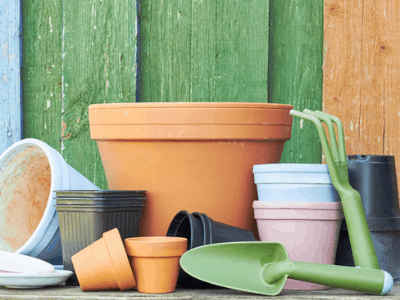 Different people have different opinions about the best type of pot for snake plants…
Terracotta is recommended by some gardeners because it absorbs water…
… more quickly from the soil and, therefore, prevents root rot.
In some cases you may want to use plastic pots…
In ideal conditions, your snake plant's roots will grow faster than you expect…
… and terra cotta pots have actually been known to crunch when the roots grow too fast.
If your pot does not have a drainage hole…
… be sure to place a saucer underneath it to catch the excess water…
Despite their low maintenance requirements, snake plants are susceptible to root rot…
… when overwatered or not properly drained. 
The size of the pot depends entirely on the size of the plant…
It is true that snake plants prefer to live in crowded conditions…
… so if you place one in a pot that is too large, it will likely not prosper.
Make sure that the pot you choose is a bit larger than the plastic container it came in…
… or if you are replanting, its current container.
If you are growing a plant in a pot, it shouldn't grow larger than 1/3 times its root ball…
Snake plants typically do not need to be repotted frequently…
… and doing so periodically can be detrimental.
Gardeners generally recommend moving the plant to a new pot…
… as soon as you can actually see the roots poking through the bottom of the drainage holes.
Soil and Sunlight
Choose potting soil that allows water to drain easily…
Growing snake plants in a soilless container like sand or peat moss is popular among some people…
Plants of the snake family generally do not require much fertilizer…
… a few applications of common houseplant fertilizer once or twice a year are sufficient.
Despite their preference for steadily indirect sunlight…
… snake plants can also grow in indirect light or low light.
Warm temperatures are preferred to cool ones (70-90°F or 21.1-30.2°C is ideal)…
Watering Schedule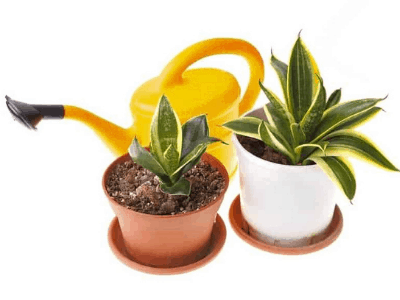 Make sure you do not overwater your snake plants…
It is only necessary to water these plants once the top few inches of their soil…
… have completely dried out, which may take a couple of weeks or even just a few days.
Underwatering snake plants is much better than overwatering them…
Whenever possible, avoid watering the leaves directly…
… just like the roots, the leaves prefer dry conditions.
The most common problem with snake plants is root rot…
… which is caused by over-watering and insufficient drainage.
There is little risk of most pests or diseases impacting snake plants…
… though mealybugs and spider mites pose a threat.
If those pests are found, you should be able to eliminate them using insecticidal soap…
Propagating Snake Plant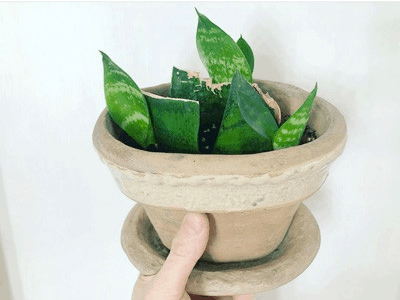 The process of propagating snake plants is relatively simple…
It is possible to do so by taking a leaf cutting and cutting a straight line…
… across a healthy part of the leaf, waiting two days or up to a week for the end to dry…
… and callus over, and then inserting into slightly damp soil or sand.
It will grow a new root within a few weeks…
In addition to cutting, there is another method of propagating snake plants – which is through division…
Located at the bottom of a snake plant, beneath the soil level, are organs called rhizomes…
… which are essentially the main stem and are where energy is stored for new shoots to grow. 
Snake plants can be cut in half with sharp shears, and then planted in separate pots…
… after they have been removed completely from their pots.
It is perfectly fine to split the plant in half as long…
… as each half sprouts at least three rhizomes and one healthy leaf. 
Benefits Of Snake Plants
The presence of houseplants is always beneficial…
Indoor greenery has been shown to have health benefits along with being appealing to the eye…
There has been evidence that houseplants can reduce depression and reduce stress…
… and improve your mood, among other benefits.
Increase Humidity
House plants increase the humidity of an indoor space through a process called transpiration…
Transpiration, in botany, a plant's loss of water, mainly through the stomates of leaves. Stomatal openings are necessary to admit carbon dioxide to the leaf interior and to allow oxygen to escape during photosynthesis, hence transpiration is generally considered to be merely an unavoidable phenomenon that accompanies the real functions of the stomates. It has been proposed that transpiration provides the energy to transport water in the plant and may aid in heat dissipation in direct sunlight (by cooling through evaporation of water).

Melissa Petruzzello, Assistant Editor of Plant and Environmental Science from Britannica
Water is absorbed from the soil and into the roots, then travels into the stems and leaves…
… where it evaporates into the atmosphere. 
Snake plants aren't the most humidity-boosting plants…
… but they likely still contribute to increased humidity in the air.
People who suffer from allergies or asthma may benefit from this…
… since it can clean toxins from indoor air.
Increase Air Quality
NASA published its Clean Air Study in 1989, which examined…
… the effects of various indoor plants on indoor pollution.
The initial intention was to find a way to use plants to purify air inside space stations…
… but anyone can benefit from the air purification provided by plants.
Snake plants have the ability to cleanse the air of organic pollutants…
… such as benzene and formaldehyde, according to the study.
Any level of air filtration is beneficial no matter the conditions…
… even if they are not as extreme as the conditions on a simulated space station.
In addition to this, snake plants produce oxygen, mostly at night…
This plant improves indoor air quality and is a good plant to keep around…
To sum it up…
There's a reason why snake plants are a beloved houseplant…
Pots should be proportionate to the size of the actual plant…
… and should not be too large; they prefer slightly crowded spaces…
… so if you repot, choose a pot that's just a little bit larger.
Snake plants are easy to care for, requiring little to no watering…
… and doing well in lower and indirect light conditions.
These lovely plants can be cared for by almost anyone…
Conclusion
Now that you know the basics of the care you should give to your snake plant…
It's time for you to give it a go and let us know how you did…
… in the comment section below, or you can also contact us!
Check out more posts on this website like this one here!
Have an awesome gardening journey!
Related Articles!
Gardening is how I relax!
It's another form of creating and playing with colors?
My mission is to make people realize that even by growing a plant…
….it will make them believe in tomorrow?
And that's life most valuable moment!?